This is an archived article and the information in the article may be outdated. Please look at the time stamp on the story to see when it was last updated.
Reed Timmer hunts killers and is now bringing his expertise as the nation's most well-known storm chaser to the 4Warn Storm Team.
Dominator 2 chasing outbreak in OK for @kfor Channel 4 OKC! Will be for years! Oklahomans we'll keep you 4warned! @emilyrsutton

— Reed Timmer (@ReedTimmerAccu) April 17, 2013
"My whole life revolves around storm chasing," the 32-year-old chaser said.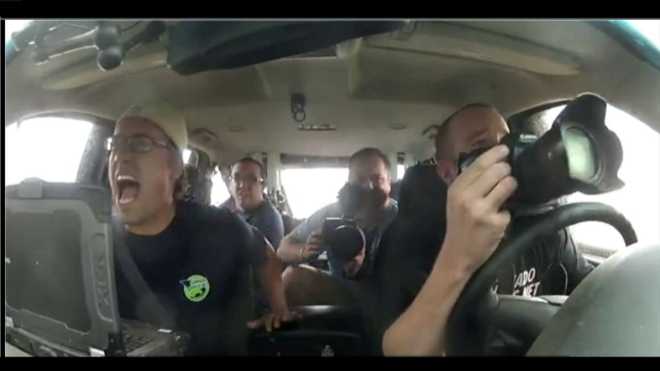 Reed earned his reputation chasing elusive storms for the Discovery Channel's "Storm Chasers."

"Tornados are the most beautiful thing you've ever seen from a distance," Reed said. "But they also have this dark side."
He witnessed the powerful destruction of a twister in Moore years ago.
"I saw that dark side first on May 3, 1999, one of the first tornadoes I chased," he said.
To this day, the devastation remains a painful memory.
The May 3 tornado killed 44 people.
"You see the debris flying, these large chunks of debris, and it sets in, that lives are being lost. That's what we're trying to prevent as storm chasers," Timmer said.
The experience served as his motivation to study twisters.
Reed is working on his doctorate in meteorology, specializing in the high that tornadoes produce.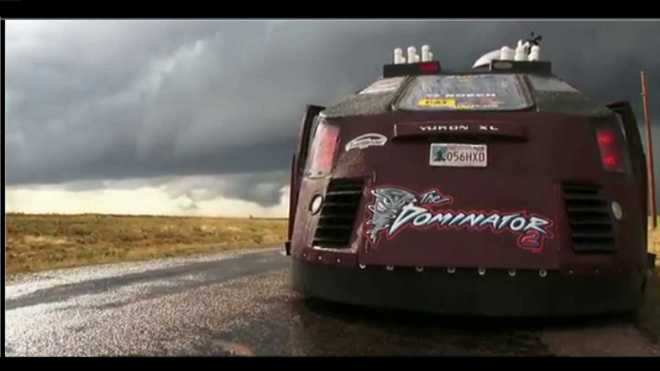 "It's one of the last frontiers in meteorology that we really don't understand," Timmer said.
Reed has captured more than 500 twisters on video while traveling in his iconic storm chasing vehicle, The Dominator.  
This 8,500-pound, aerodynamic vehicle is skinned with 16-gauge steel and covered with Kevlar.
"This vehicle is custom built to be safe up close to the tornado where other vehicles can't do that so much," Timmer said. "They have to stay back to stay safe. We've been inside an EF-4 tornado in Mississippi that measured 170 mph winds with our radar."
But not every storm is as accommodating, like one in Nebraska when Reed intercepted a twister.
"It intensified with us inside," he said. "The vehicle was vibrating back and forth. The radar engineer in the back seat had a little stream of blood coming out of his ears from the pressure fall."
Equipped with the best vehicle and with the most expertise of any storm chaser in the nation, Reed Timmer will be covering the storms that threaten the Sooner state with the 4Warn Storm Team.
"When you make that forecast and you're underneath the storm and a tornado touches down and you're relaying that information to the public through live streaming video, that can make the difference between a life saved and a life lost," Timmer said.