This is an archived article and the information in the article may be outdated. Please look at the time stamp on the story to see when it was last updated.
OKLAHOMA CITY – Zoo officials say they are seeing early signs of success with integrating a tiger cub into a pack at the Oklahoma City Zoo.
Officials say Zoya, a female Amur tiger cub, was born on July 10 at the Philadephia Zoo. However, she was rejected by her mother and caregivers at the zoo immediately began bottle feeding her.
"With this single cub, we knew that the best scenario for her was to find an opportunity for her to grow up with other tigers," said Dr. Andy Baker, COO of the Philadelphia Zoo.
As a result, the Oklahoma City Zoo offered to attempt to integrate Zoya with a litter of Sumatran tiger cubs that were born at the zoo one day before Zoya's birth.
"Cross-fostering in tigers is unusual, but with less than 500 Amur tigers in the wild, every cub is important for the species' survival," said Dr. Rebecca Snyder, curator of conservation and science with the Oklahoma City Zoo.
Officials say that although Sumatran and Amur tigers are different subspecies, they look the same as cubs.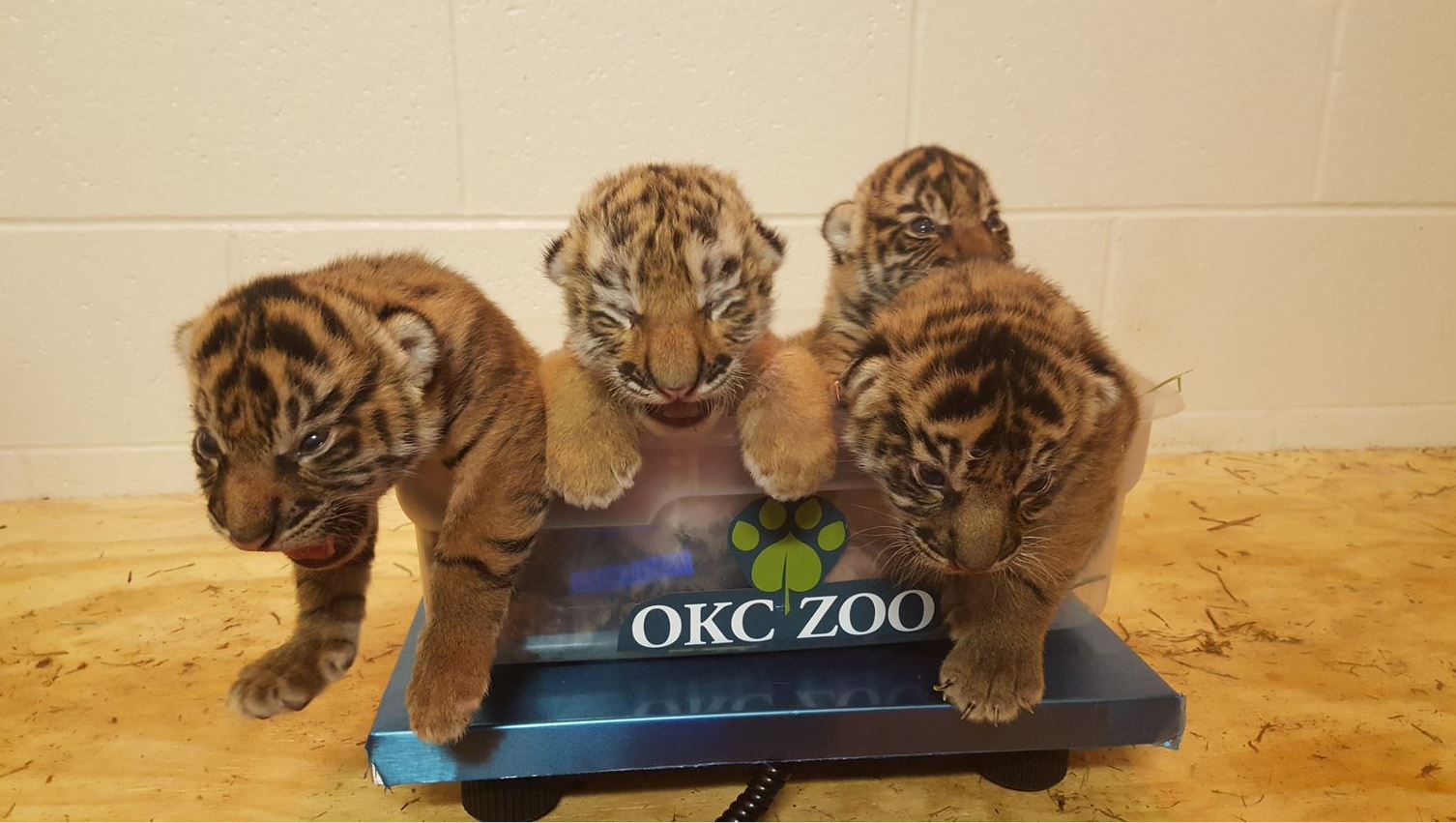 Amazingly, the zoo says that the integration was a success.
"We are very happy that Zoya has integrated well with her new adoptive family," said Donna Evernham, curator of carnivores and ungulates, Philadelphia Zoo. "She has made an incredible journey in her first two weeks of life and our Philadelphia Zoo team is thrilled to partner with the Oklahoma City Zoo to ensure Zoya's well-being. With fewer than 500 Amur tigers left in the wild Zoya's birth is significant to the entire population."