This is an archived article and the information in the article may be outdated. Please look at the time stamp on the story to see when it was last updated.
OKLAHOMA CITY – While news of Oklahoma's botched execution is circulating all over the world, many believe it is important to remember the victims that suffered from the crimes of these convicted murderers.
Tuesday night's execution of Clayton Lockett went wrong when a doctor in the room decided to stop the execution after a "vein line had blown" in Lockett.
Authorities say 43 minutes after his first injection, Lockett suffered a heart attack and died inside the execution room.
Many took to social media saying the inmate got what he deserved.
Oklahoma inmate got what he deserved .

— Andrew Phillips (@bigdaddyzuba) April 30, 2014
https://twitter.com/WKDNess/status/461561273877278720
During the news of the botched execution, many believe it is important to remember the victim's these convicts murdered.
Oklahoma Botches Clayton Lockett's Execution. He got what he deserved! Think about his victim that he killed by burrying her alive.

— Michael Quevedo (@loudmouthlatin) April 30, 2014
In 2000 Clayton Lockett was sentenced to death for the murder of Stephanie Neiman in Kay County.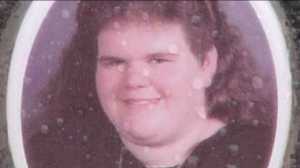 Lockett and two other men also kidnapped two of Neiman's friends during a robbery.
He confessed to raping one of the women, shooting Neiman twice with a shotgun and ordered his two co-defendants to bury her in a shallow grave while she was still alive.
MOTHER SAYS SHE IS READY FOR HER SON'S EXECUTION
Bobby Bornt, one of the people Lokcett kidnapped during the robbery, is left with permanent emotional scars.
Before the execution, Bornt said he is tired of the focus being on the convicted killer.
"I don't understand why he's given the chances he's given," Bornt said. "He didn't give Stephanie a chance, he didn't give anybody a chance."
Lokcett and the two other men had come to Bornt's home to rob him when 19-year-old Stephanie Neiman drove up to drop off a friend.
Bornt said, "The things they did to me were minor compared to what they did to them."
Bornt said he was tired of all the talk about Lockett's rights.
"Everything that's been talked about is them, what they feel, and no one's mentioned to what Stephanie's family feels and Summer and her family and what it's done to them or me and my family," Bornt said. "We live with this every single day and it, it'll honestly tear you apart."
Stephanie's parents, Susie and Steve Neiman, released the following message before Tuesday's execution:
"God blessed us with our precious daughter, Stephanie for 19 years.  Stephanie loved children.  She worked in Vacation Bible School and always helped with our church nativity scenes.  She was the joy of our life.  We are thankful this day has finally arrived and justice will finally be served."
Parents of Lockett's victim, Stephanie Neiman, send this message about the execution. @kfor pic.twitter.com/3TbBMb5vO4

— Courtney Francisco (@CFranciscoWCPO) April 30, 2014
FRIENDS OF MURDER VICTIM SAY JUSTICE WAS SERVED DURING BOTCHED EXECUTION
The other convict who was scheduled to be executed Tuesday night is Charles Warner.
After the botched execution, Governor Fallin issued an executive order delaying the stay of Warner for 14 days.
His execution is now scheduled for May 13.
In 2003 Warner was convicted and sentenced to death for the 1997 rape and murder of his roommate's 11-month-old daughter, Adriana Waller, in Oklahoma County.
MORE: Click here for more on Lockett and Warner.