This is an archived article and the information in the article may be outdated. Please look at the time stamp on the story to see when it was last updated.
NORMAN,Okla.-- A standoff with an armed man in Norman has ended peacefully.
Negotiators spent hours trying to talk with the man who was barricaded inside his home.
Police were called to the 100 block of Crystal Court in Norman around 6 p.m. Friday for a domestic disturbance.
Many neighbors were stuck outside of their homes while they waited for a resolution.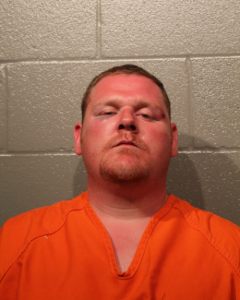 Police tried to calm the situation down, they say they encountered an intoxicated man who got angrier as officers tried to talk to him.
They say at one point the man went back inside the home and came outside with a high-powered rifle, firing multiple rounds at officers.
Officers were not injured and they were able to evacuate all family members out of the home.
SWAT members went into the residence and were able to subdue and bring the man into custody without incident.
The man, later identified as 33-year-old Richard Watson, was booked into the Cleveland County Detention Center on complaints of using a weapon in commission of a felony, shooting with intent to kill, carrying a firearm while under the influence and child neglect.