This is an archived article and the information in the article may be outdated. Please look at the time stamp on the story to see when it was last updated.
UPDATE: Authorities have released the details of a chase that led to an officer-involved shooting.
On Thursday, officers say they were searching for 54-year-old Steven Watters for outstanding felony warrants.
He was wanted for armed robbery, failure to appear on second-degree burglary, concealing stolen property, larceny of a vehicle and possession of a firearm after a felony conviction.
Based on his criminal history, police say Watters was considered armed and dangerous.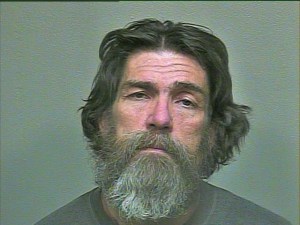 Officers say they spotted Watters in a vehicle that was driven by Rhonda Sanders.
The truck initially stopped near S.W. 35th and Blackwelder, but then sped away.
The chase finally ended at Draper Park, located in the 3800 block of S. Robinson.
The truck jumped the curb and drove through the park toward a fenced basketball area.
Watters got out of the car and headed toward the creek.
According to police, Watters pulled out a gun and was shot by two officers.
Watters was pronounced dead at the scene.
Sanders was released pending further investigation.
The two sergeants involved in the shooting were placed on routine administrative leave.
OKLAHOMA CITY - Police say a man was shot after leading officers on a chase through the city's south side.
Shortly after 2 p.m. on Thursday, officers attempted to pull over a person who is suspected of an attempted armed robbery.
The driver refused to stop and led police on a chase for several minutes.
As the driver was heading eastbound on Grand Blvd., near Harvey, police threw out stop sticks.
The car hit the stop sticks and drove into a nearby park.
"I heard one shot and then a couple seconds later I heard like 7 other shots," Daniela Gutierrez, a witness says.
Draper Park off of Robinson is normally where you can find kids playing. Today it turned into a crime scene.
"I was like oh my God! This is what a high-speed chase looks like!" Gutierrez said.
Police say the driver of a blue truck led them on a chase that began at 44th and Douglas.
"They spotted that suspect in the parking lot of the Integris hospital parking lot. They attempted to stop that suspect, he was in a vehicle, he refused to stop, " Cpt. Dexter Nelson with the Oklahoma Police Department says.
The neighborhood became their race track.
"All the cop cars, the undercover cop cars were following it and it was going through all these roads crazy," Gutierrez says.
After the suspect hopped the curb and drove into the creek, witnesses heard gunshots.
"He stopped, attempted to get out of the vehicle with a firearm, and as he got out the vehicle with a firearm, and as he got out of the vehicle with a firearm, officers opened fire, shooting the suspect," Cpt. Nelson says.
The alleged suspect is now dead.
Scanner traffic indicates that no officers were injured in the pursuit or the shooting.
Police say there was a woman inside of the vehicle with the suspect.  She has been taken into custody.