This is an archived article and the information in the article may be outdated. Please look at the time stamp on the story to see when it was last updated.
BETHANY, Okla. – Officials say one of the drivers involved in a fiery crash near N.W. 28th and Rockwell in Bethany may have been under the influence.
Just after 4:00 p.m. on Tuesday, there was an accident involving a moving truck and five cars
At least one vehicle caught fire and the flames were fed by a busted natural gas line.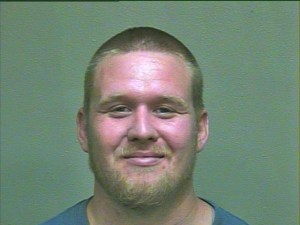 After fighting the fire for nearly 45 minutes, fire crews were able to extinguish the blaze.
Officials say one person was killed in fiery crash.
Police say the others involved in the accident suffered minor injuries.
Investigators say they took Wesley Early into custody, saying he was too impaired to be driving.
He could face a charge of first-degree manslaughter.