This is an archived article and the information in the article may be outdated. Please look at the time stamp on the story to see when it was last updated.
SULPHUR, Okla. – A Roff, Okla., woman died from injuries caused during a vehicle collision Tuesday.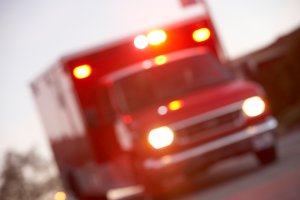 Randi Kirkland, 37, suffered the injuries at 9:43 p.m. Tuesday on the Chickasaw Turnpike, three miles east of Sulphur, Okla., according to an Oklahoma Highway Patrol.
Officials say Kirkland was driving her 2001 Chevy Tahoe east on the Chickasaw Turnpike when a 2019 Nissan Altima heading west crossed left of center for unknown reasons and crashed into her.
Neither the driver nor the passenger of the Altima was injured.
The report says Kirkland was not wearing her seat belt when the crash occurred.
CORRECTION: It was initially reported that Randi Kirkland drove her vehicle left of center and crashed into another vehicle. The story has been corrected to show that the other vehicle went left of center and crashed into Kirkland's vehicle.