This is an archived article and the information in the article may be outdated. Please look at the time stamp on the story to see when it was last updated.
LINCOLN COUNTY, Okla. – A local police department is mourning the sudden death of one of their own.
Around 6 a.m. on Tuesday morning, officials with the Lincoln County Sheriff's Office say 45-year-old Nathan Graves was killed in a head-on collision along Hwy 99 near the Lincoln and Payne county line.
According to a report by the Oklahoma Highway Patrol, Graves was driving a Chevy Tahoe southbound on Hwy 99 when a pickup truck, driven by 21-year-old Justin Henley, swerved into his lane..
Investigators say Henley, who was heading northbound, was attempting to pass a car in a no passing zone.
Troopers say both of the drivers took evasive action and ended up colliding head-on in a ditch.
Graves was pronounced dead at the scene of the crash from numerous injuries. Henley was treated and released from a nearby hospital.
At this point, authorities say they are still investigating whether seat belts were in use in the vehicles.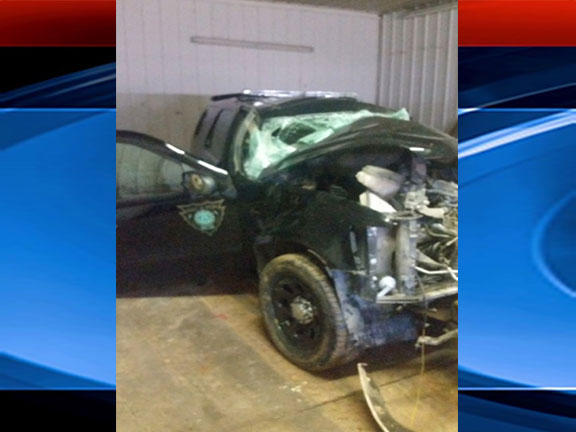 Graves was an officer with the Sac and Fox Nation and also worked with the Lincoln County Sheriff's Office.
He leaves behind a wife and children.