This is an archived article and the information in the article may be outdated. Please look at the time stamp on the story to see when it was last updated.
OKLAHOMA CITY - One of Salvation Army's red kettles in Oklahoma City received its first ever large donation in the form of a gold Canadian coin.
It has become a tradition.
Every year, mystery donors slip the unique coins in kettle bells throughout the country.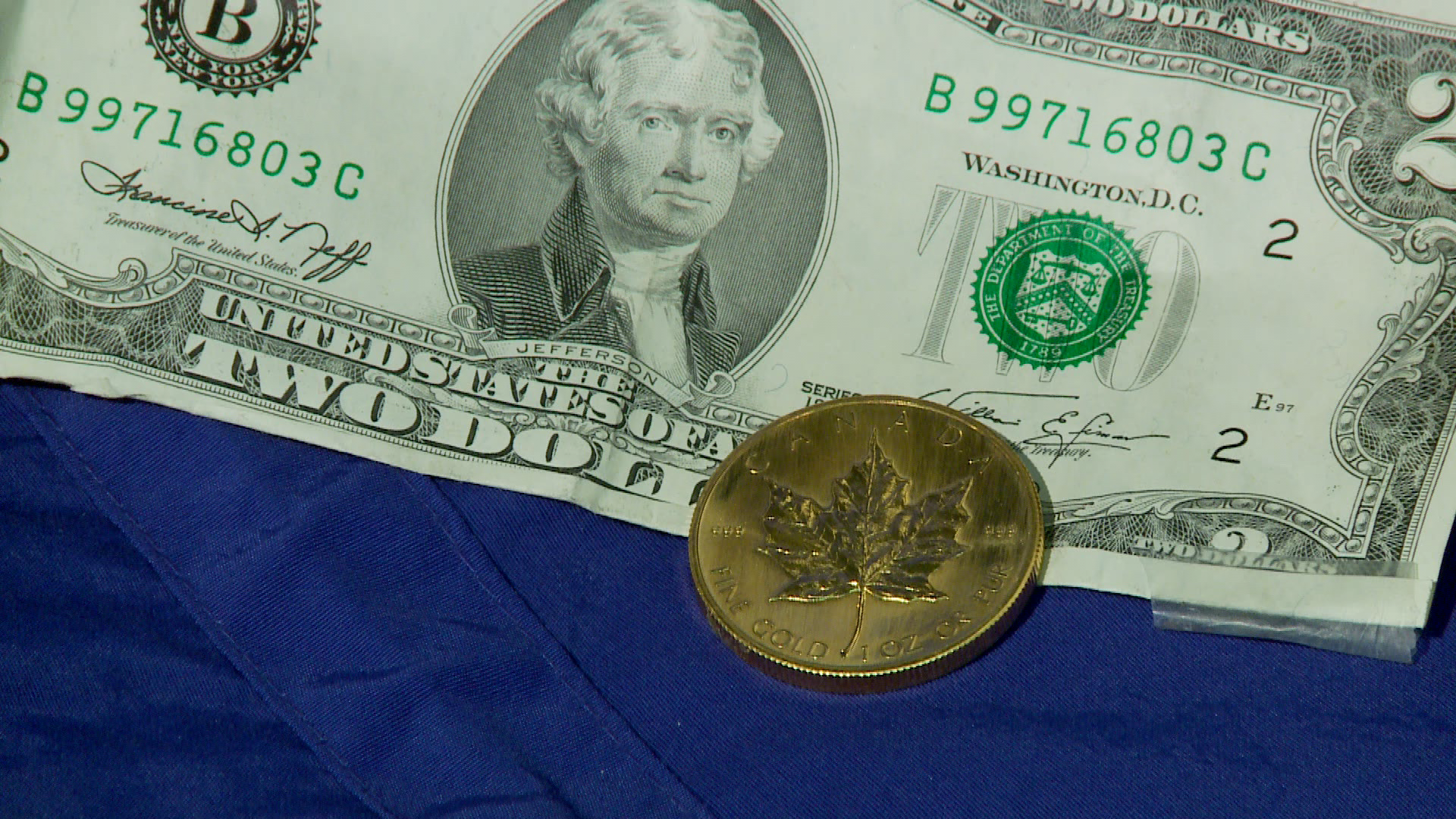 Captain Carlyle Gargis with the Salvation Army said this is the first gold coin Oklahoma has ever received.
"It was wrapped up in this $2 bill, just like this when we pulled it out of the kettle, under this fine little piece of paper, a one ounce gold maple leaf," Gargis said.
The coin is worth $1,275, a lot of money in the form of a single coin.
An anonymous donor dropped it off in a red kettle at the Homeland on 125th St. and May Tuesday night.
"I think it's absolutely wonderful," Terra Paulsen said. 
Paulsen said the donation will have a great impact on the community but whether it's $1,000 or a single penny, every bit counts.
"I just wish all of them the best and if I can help in any small way then that makes me feel good," Paulsen said.
"There's a mother and children that will have a warm place to stay, they'll have a nice meal to eat, they won't be out in the cold and they'll be out some place safe," Gargis said.
If you can't make it out to a kettle bell location but would like to help,  you can donate online.