This is an archived article and the information in the article may be outdated. Please look at the time stamp on the story to see when it was last updated.
OKLAHOMA CITY -- A plan to relocate the Salvation Army away from its longtime home in downtown Oklahoma City is drawing complaints from some homeowners.
The Salvation Army is relocating their main campus from S.W. 5th and Hudson to N.W. 10th and Penn.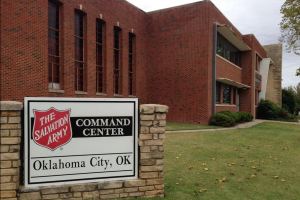 The move away from downtown is needed to clear the way for the new MAPS3 central park.
The move has already started, but the agency still needs to get a special permit from the city council to operate a feeding site.
Some homeowners to the north of 10th street worry that plans to open a feeding kitchen, open to anyone in need, will only attract more homeless to their neighborhood.
"We are being overloaded with transients," said neighbor Marilyn Blackburn. "How much more do we need?"
"I was brought up you take care of those less fortunate," said neighbor Carolyn Herr.
Other neighbors like Carolyn see the Salvation Army as a huge upgrade over the flea market that used to sit on the land.
"Homeless need a place to go for help because there will always be homeless," said Herr.
Officials with the Salvation Army understand the fears of some homeowners but say the new center will be a benefit to the neighborhood not a nuisance.
"Anyplace the Salvation Army has been it has always made it better," said Castle. "We are committed to being a good neighbor."
The new Salvation Army center will cost 14 and a half million dollars.
The goal is to be open by next year.
The city council is set to vote on the feeding site permit early next month.