This is an archived article and the information in the article may be outdated. Please look at the time stamp on the story to see when it was last updated.
WASHINGTON- ESPN host Jemele Hill's tweet calling President Trump a "white supremacist" earned a stinging rebuke from Trump's press secretary on Wednesday.
From the White House podium, Sarah Sanders said Hill's criticism of the president was a "fireable offense by ESPN."
It was a highly unusual moment — a White House official seemingly recommending that a Trump critic be booted from a television network.
The briefing room exchange came two days after Hill went on a tweetstorm about Trump.
Hill has been vociferously critical of the president all year long, but she went further this time, calling Trump a "bigot," a "threat" and "the most ignorant, offensive president of my lifetime."
The tweet that garnered the most reaction said: "Donald Trump is a white supremacist who has largely surrounded himself w/ other white supremacists."
Hill, an African-American woman, followed up with this: "His rise is a direct result of white supremacy. Period."
Amid an outcry from conservatives on social media, ESPN responded on Tuesday afternoon by reminding people that her comments "do not represent the position of ESPN."
The network alluded to disciplinary action, but did not provide any details.
"We have addressed this with Jemele and she recognizes her actions were inappropriate," ESPN said.
Hill's remarks and ESPN's response gained widespread attention in conservative media circles on Tuesday and Wednesday, including on some of Trump's favorite Fox News shows.
Fox's Tucker Carlson dubbed the network "Endless Stupid Political Nagging."
For Carlson and others, Hill's comments were just the latest in a long line of examples of what they see as liberal bias inside ESPN.
Washington Post White House reporter David Nakamura, who previously covered sports for the paper, asked Sanders on Wednesday if the president had a reaction to the controversy.
"I'm not sure if he's aware" of the tweets, Sanders said, "but I think that's one of the more outrageous comments that anyone could make, and certainly something that I think is a fireable offense by ESPN."
Some Trump critics said they were disturbed by Sanders' talk of a "fireable offense."
"Today, the White House press secretary used the people's podium to call for the firing of an individual citizen, @jemelehill. Take that in," MSNBC's Joy Reid wrote.
Hill had no immediate comment. Neither did an ESPN spokesman.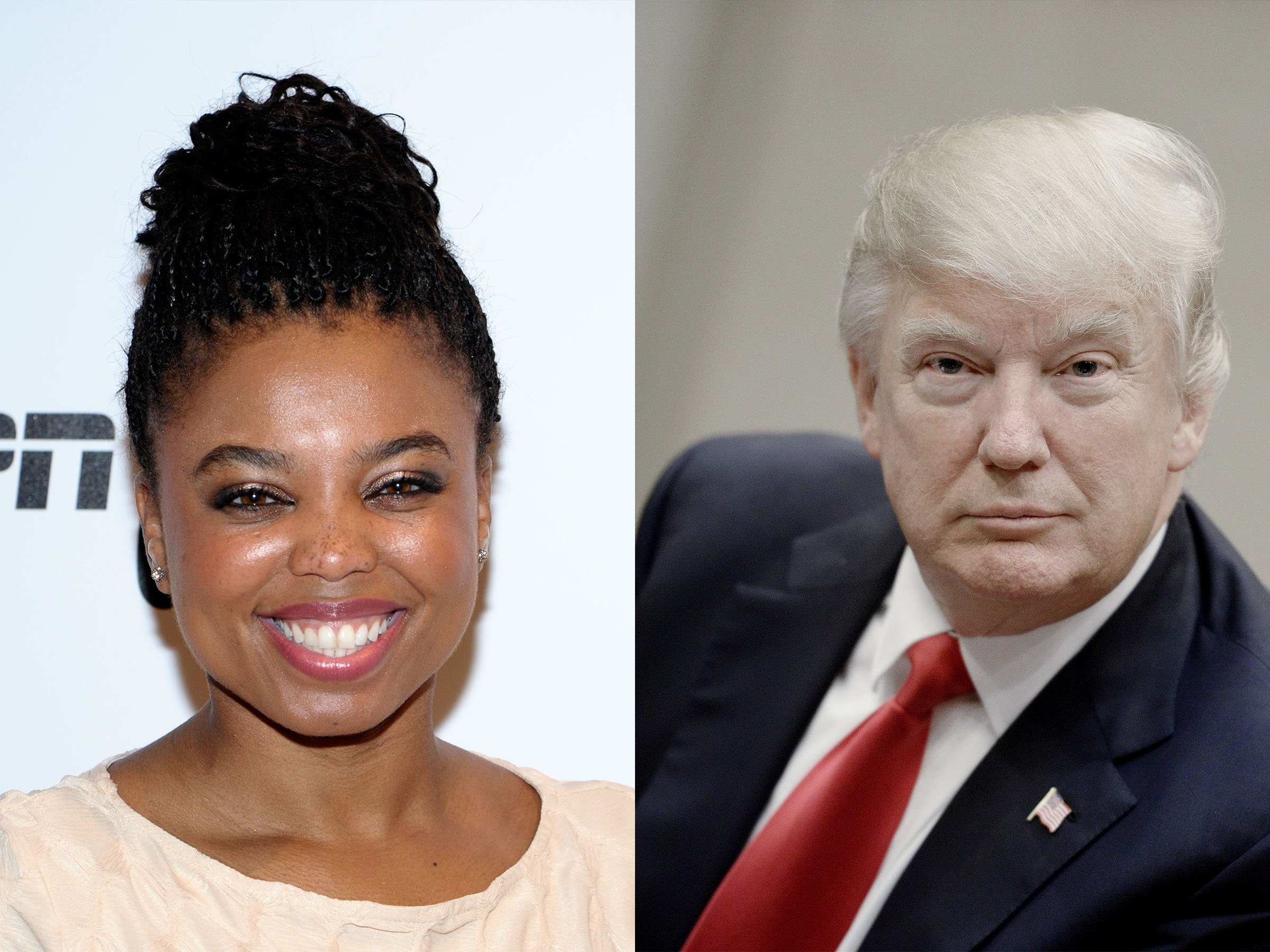 Hill hasn't posted anything since ESPN weighed in on Tuesday.
Hill's supporters say she should not be reprimanded for expressing her opinion, while ESPN critics said the network's response was too soft, and that a suspension or firing was in order.