This is an archived article and the information in the article may be outdated. Please look at the time stamp on the story to see when it was last updated.
OKLAHOMA CITY - We all know a budget is a great way to save a buck.
But, some new research shows setting your budget too early could actually leave you paying more.
The Financial Diva, Victoria Woods, said, "Budgeting is the best thing you can do for yourself."
And while budgets are great, research by Brigham Young and Emory universities shows sometimes a budget could leave you spending more.
Kacee Blackwell and her husband budget for all their big purchases.
"When you know you have the money available it's a little less incentive to shop around," Kacee Blackwell says.
And that is why it could end up costing you more. Too often consumers set budgets before really looking at what something costs.
Blackwell said, "Once we have that lump sum available it's hard to want to price shop and compare because we know we have a certain amount of money."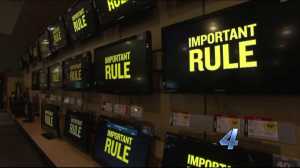 So, if you want to save a buck and still budget don't start with a price in mind. Research shows those who set a price before doing their research end up spending 50 percent more than those who don't do research.
Instead do research on the item you want and find out which products have the best reviews.
Woods said, "Do a little shopping a little comparison decide the features you want."
The Blackwells tries to always research and shop around for the best price. It's exactly what she and her husband did recently when buying new furniture.
Woods says if you don't do your research you're more likely to not only spend more but potentially even go beyond your budget. Figuring out exactly what you need and want will help figure out how much you should save.
And if by chance you come in under budget Woods said, "Be proud of yourself."
And start planning for what will happen with that money.
Blackwell said, "Usually what we do with that money is we shift it over to our next big savings project."
If you are wanting to start a budget but aren't sure how get started Victoria woods has a free and simple budget worksheet available on her web site here.