This is an archived article and the information in the article may be outdated. Please look at the time stamp on the story to see when it was last updated.
NEW YORK - It started as a normal walk to work in New York City when the morning commute turned turned into a scene from a horror movie.
One person was hurt when a blade from a buzz saw came flying out of the machine crews were using to cut concrete nearby.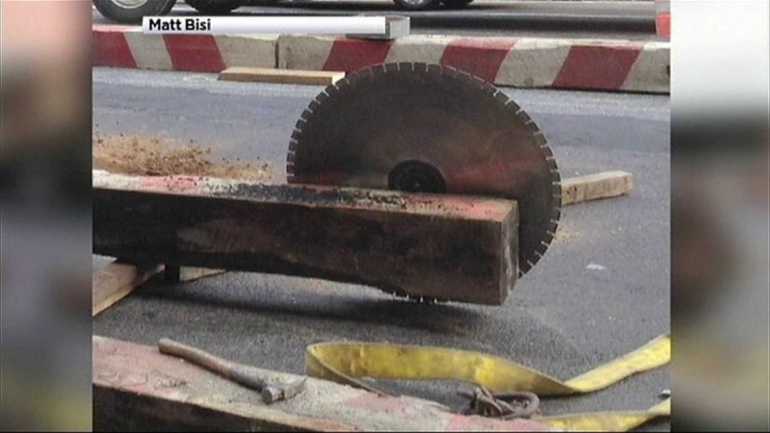 Construction crews were tearing up the road in Midtown to fix a water line when the blade came loose and flew over 100 feet into the air.
Security cameras caught the incident on tape.
Witness Matthew Bisi said, "And all of a sudden, everyone started yelling 'Get down! Move!' It was just like crazy chaos."
If you look closely, you can barely see it whizzing by.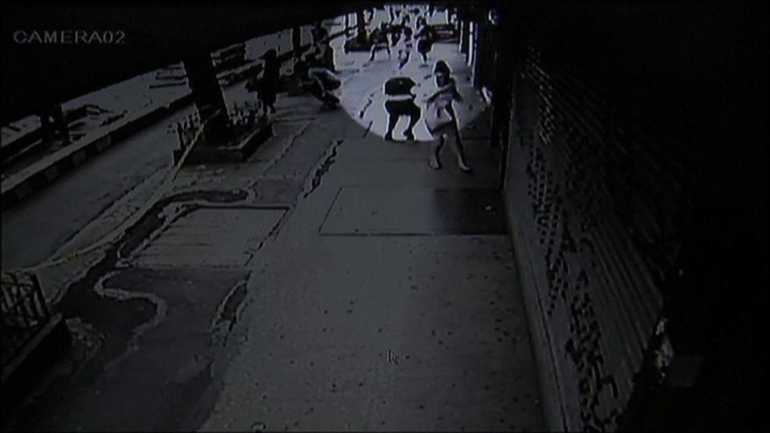 The blade finds a target, it caught a woman and knocked her to the ground.
"It took her right down, gashes on the side of the thigh, pretty shocked," Bisi said.
NY officers said she suffered a cut to the leg but was not seriously injured.