This is an archived article and the information in the article may be outdated. Please look at the time stamp on the story to see when it was last updated.
GUTHRIE, Okla. – A Guthrie home that was the scene of a deadly house fire was engulfed in flames for the second time in less than six months.
In March, Air Comfort Solutions Chopper 4 was over the home as firefighters battled the intense flames for over an hour.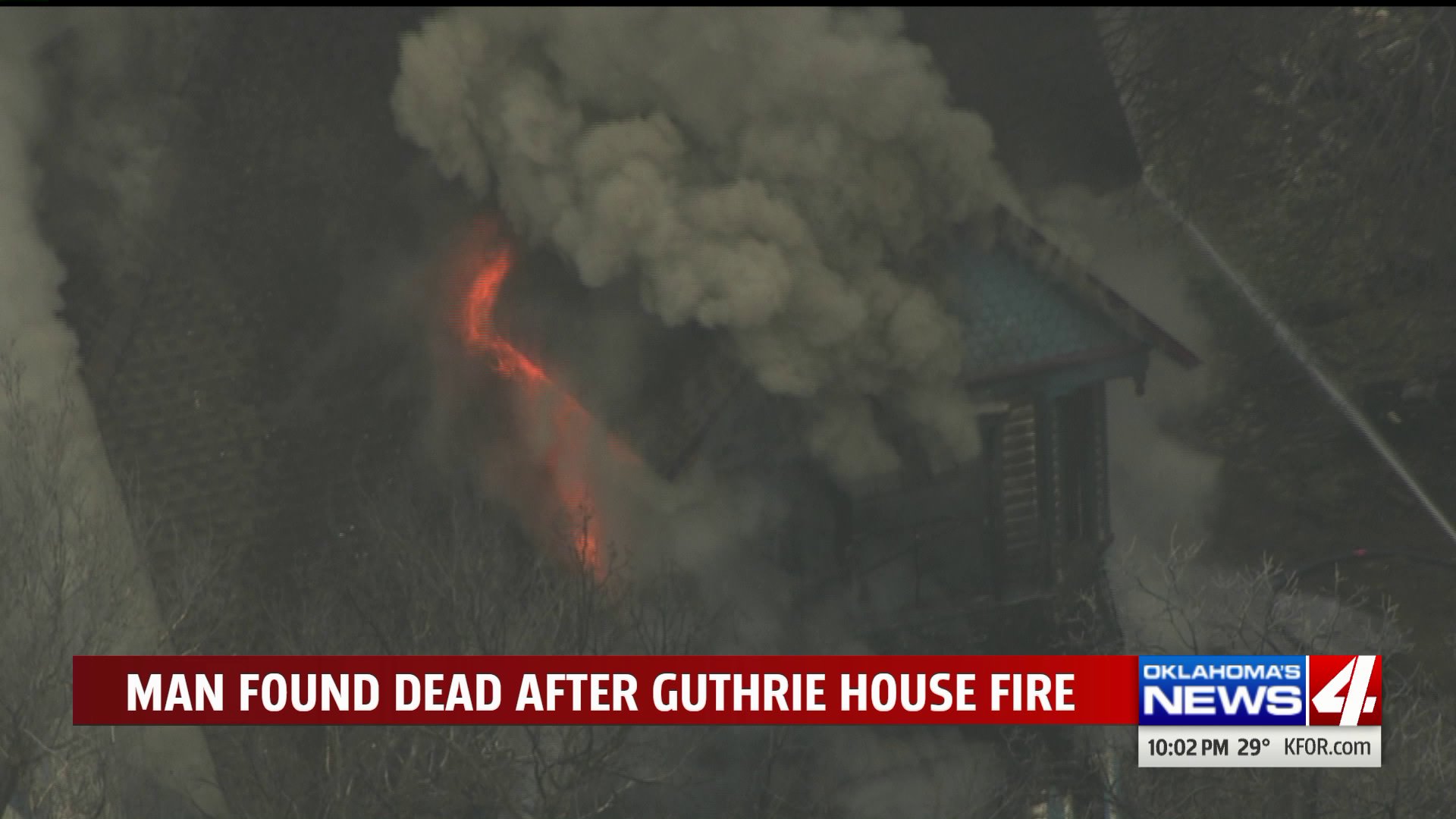 "Once we got the fire knocked down and searched upstairs looking for hotspots, unfortunately, we found a deceased male victim in one of the bedrooms," said Guthrie Fire Chief Eric Harlow.
The medical examiner identified the victim as 30-year-old Jesse Johnson.
The home was scheduled to be destroyed later this week, but officials say it caught fire a second time on Monday.
According to the Guthrie News Page, fire investigators have not been able to determine a cause for the blaze yet. It is unknown if demolition will continue as scheduled.