This is an archived article and the information in the article may be outdated. Please look at the time stamp on the story to see when it was last updated.
OKLAHOMA CITY – Authorities say a school bus driver has been cited following an accident in Oklahoma City.
Shortly before 3:30 p.m. on Tuesday, emergency crews were called to an accident involving a school bus near S.W. 51st and Walker Ave.
Initial reports indicated that a car hit the bus and became stuck underneath it.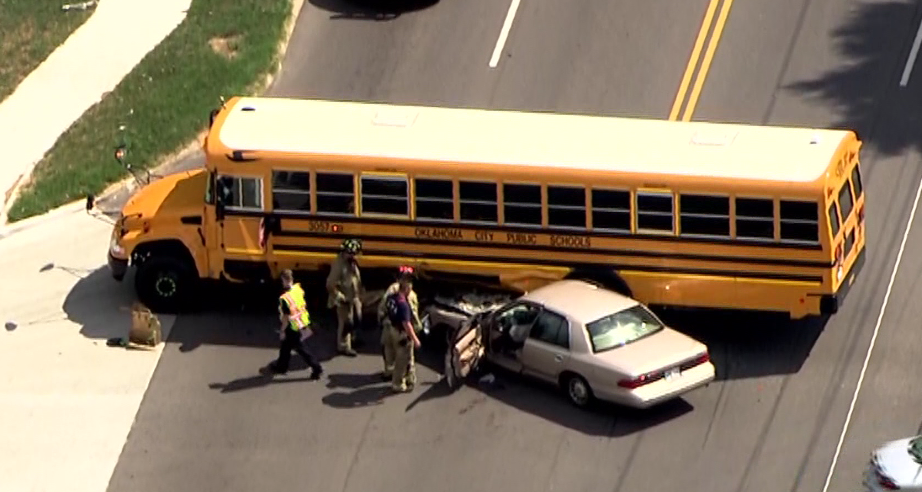 Officials say the driver the car was injured in the accident and was transported to a local hospital.
Fortunately, no children on the bus were injured in the crash.
On Wednesday, officials with the Oklahoma City Police Department confirmed to News 4 that the school bus driver was issued a citation for failure to yield.