This is an archived article and the information in the article may be outdated. Please look at the time stamp on the story to see when it was last updated.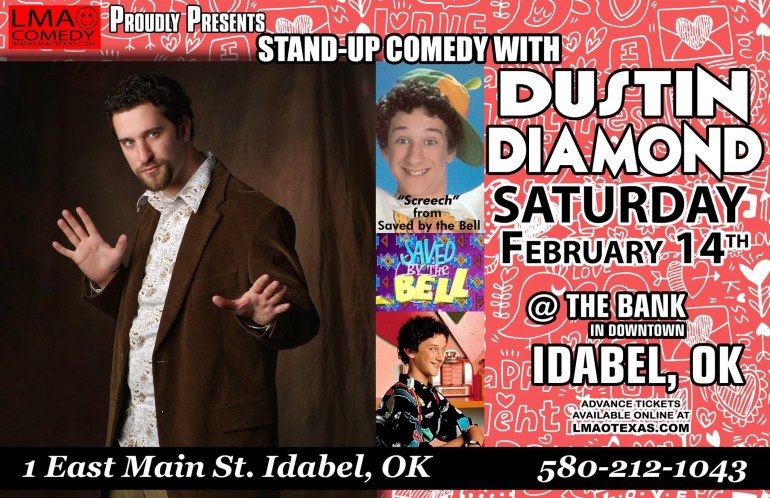 IDABEL, Okla. — Dustin Diamond, better known as "Screech" is coming to Oklahoma to perform a stand-up comedy show.
The former "Saved by the Bell" actor isn't letting his recent arrest stop him from bringing laughs and smiles to people across America.
Diamond is doing a casino comedy tour around the country and will make a stop in Idabel, Oklahoma on Feb. 14.
So if you and your honey are looking for something different to do on Valentine's day, or the gang wants to laugh in the face of Single's Awareness day, tickets are available online at lmaotexas.com