This is an archived article and the information in the article may be outdated. Please look at the time stamp on the story to see when it was last updated.
OKLAHOMA CITY – Visitors to an Oklahoma City park will now be able to see a statue dedicated to our veterans.
On Thursday morning, crews installed the "Brothers in Arms" sculpture at Military Park.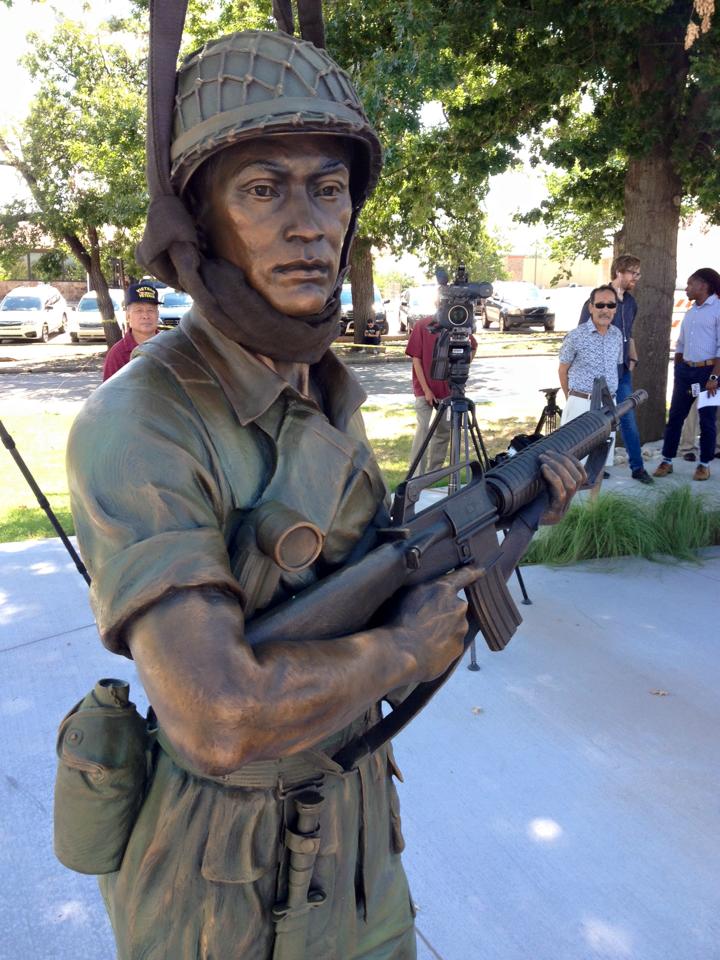 It features an American soldier and a South Vietnamese soldier standing back-to-back, preparing to face danger.
The sculpture by Thomas Warren honors the American and South Vietnamese soldiers who fought together during the Vietnam War in the 1960s and 1970s.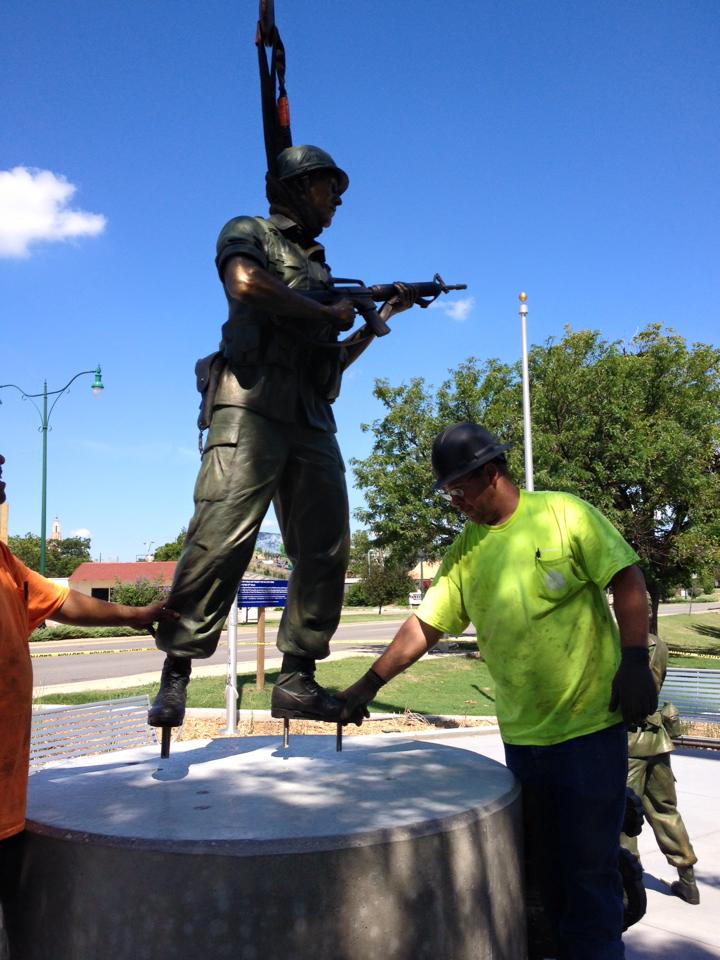 It was commissioned by the City of Oklahoma City and the Vietnamese American Community of Greater Oklahoma City and Metropolitan Areas.
Military Park is located near N.W. 24th St. and Classen Blvd. in Oklahoma City.