This is an archived article and the information in the article may be outdated. Please look at the time stamp on the story to see when it was last updated.
OKLAHOMA CITY – A second person has died in connection to a fatal shooting in northwest Oklahoma City.
Around 5:25 a.m. Saturday, Jessica Madbull, 28, and five other people were inside a home in the 1200 block of N. Woodward, near N.W. 11th and Grand Blvd., when an altercation occurred.
Police said Madbull grabbed a gun and started firing.
Five people were struck by the gunfire.
One of those victims, 33-year-old Monica Valdez, was pronounced dead at the scene.
The other four victims were transported to a hospital to be treated for their injuries.
Of those four, one victim was in critical condition.
On Tuesday, police announced that victim passed away as a result of her injuries.
She was identified as 22-year-old Wendy Cortez-Paiz.
The other three victims were treated and released.
Madbull was originally arrested and booked into the Oklahoma County Jail for first-degree murder.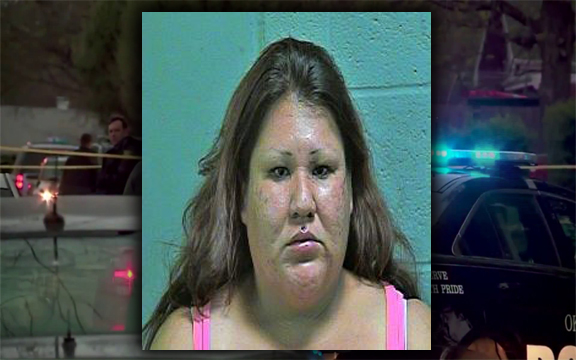 However, she is now expected to face another count of first-degree murder.
Police are still investigating.
Anyone with information is asked to call the homicide tip-line at (405)297-1200.