This is an archived article and the information in the article may be outdated. Please look at the time stamp on the story to see when it was last updated.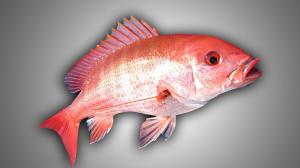 The 'fish gape' is the new 'duck face' when it comes to selfie trends.
While both animal-like facial expressions are well-known, the fish gape is increasingly becoming more popular on social media.
Much less expressive than the craze of the 'surprised face,' the fish gape consists of slightly parted lips, sometimes showing a bit of teeth.
The look is an apparent representation of its name, as the pose imitates animals underwater as they gape for air – a very subtle pout.
With a relaxed jaw, tilted down chin, sucked in cheeks, tucked tongue and dimmed, narrowed eyes, the face is meant to look seductive.
The signature trend has been deemed a flattering way to enhance lips, slim faces and smooth out wrinkles.
Celebrities are finding the fish gape especially attractive.
https://instagram.com/p/3jlVN1sZXH/
https://instagram.com/p/2QE4I4uKvH/
https://instagram.com/p/6DE29OOS-a/