This is an archived article and the information in the article may be outdated. Please look at the time stamp on the story to see when it was last updated.
SEMINOLE,Okla. — There are only two weeks left of summer until classes begin at Seminole High School. Up until Tuesday night, it was unknown if faculty and students would be able to set foot inside their building.
The building is in bad shape. Last week, our cameras took a tour of the building, exposing water near electrical panels, mold, and collapsing ceilings.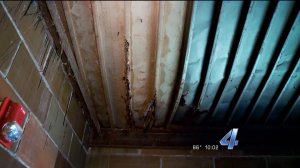 "Well, I've taught in this district for 15 years, only taught for Seminole. I'm here for my students because I want them to have the very best and I think the facility that we have right now is not the very best," Krista Clark, Speech and Drama teacher from Seminole High, says.
It's now a known fact that Seminole High School is falling apart.
"If the entire gym roof structure collapsed, the chemistry lab and the science room are potentially in an area that could have a debris risk," an engineer said during a presentation to the school board.
We got our hands on the engineer's report last week; a tour of the building showed deplorable conditions.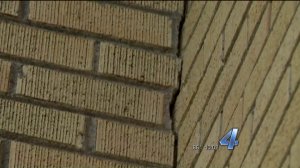 "Personally, I think it would be a mistake to put them in that building. I think it was a mistake for them to be in that building," Nita Sneed, a high school parent says.
It's a building that's been a center of controversy. Now it's the center of problems like mold and structural danger risks for those walking the halls.
"I knew that it was bad, but I was very shocked all the information that was given," Clark says.
"You just can't take that chance of some child being hurt in any way in any manner," Sneed said.
On the table, were options of staying at the high school or relocating to a temporary center.
"Now is the time that we need to move and give our students what they deserve, not only our students, but our faculty also," Clark said.
The board voted to relocate the students to a temporary facility.
Now, the board will have to decide if they will renovate the old high school or build a new one.
To fix HVAC problems alone will cost around $6 million dollars.