This is an archived article and the information in the article may be outdated. Please look at the time stamp on the story to see when it was last updated.
OKLAHOMA CITY – It's easy to see why Bob and Betty Kinder stuck out from the crowd of 26,000 runners who took part in the Oklahoma City Memorial Marathon.
The couple, who were married for 61 years, became internet sensations in 2017.
"She had had open heart surgery before the race and I was really worried about her," Bob Kinder told News 4.
"To make sure she doesn't make a wrong turn and get lost, I hang onto her hand," he added.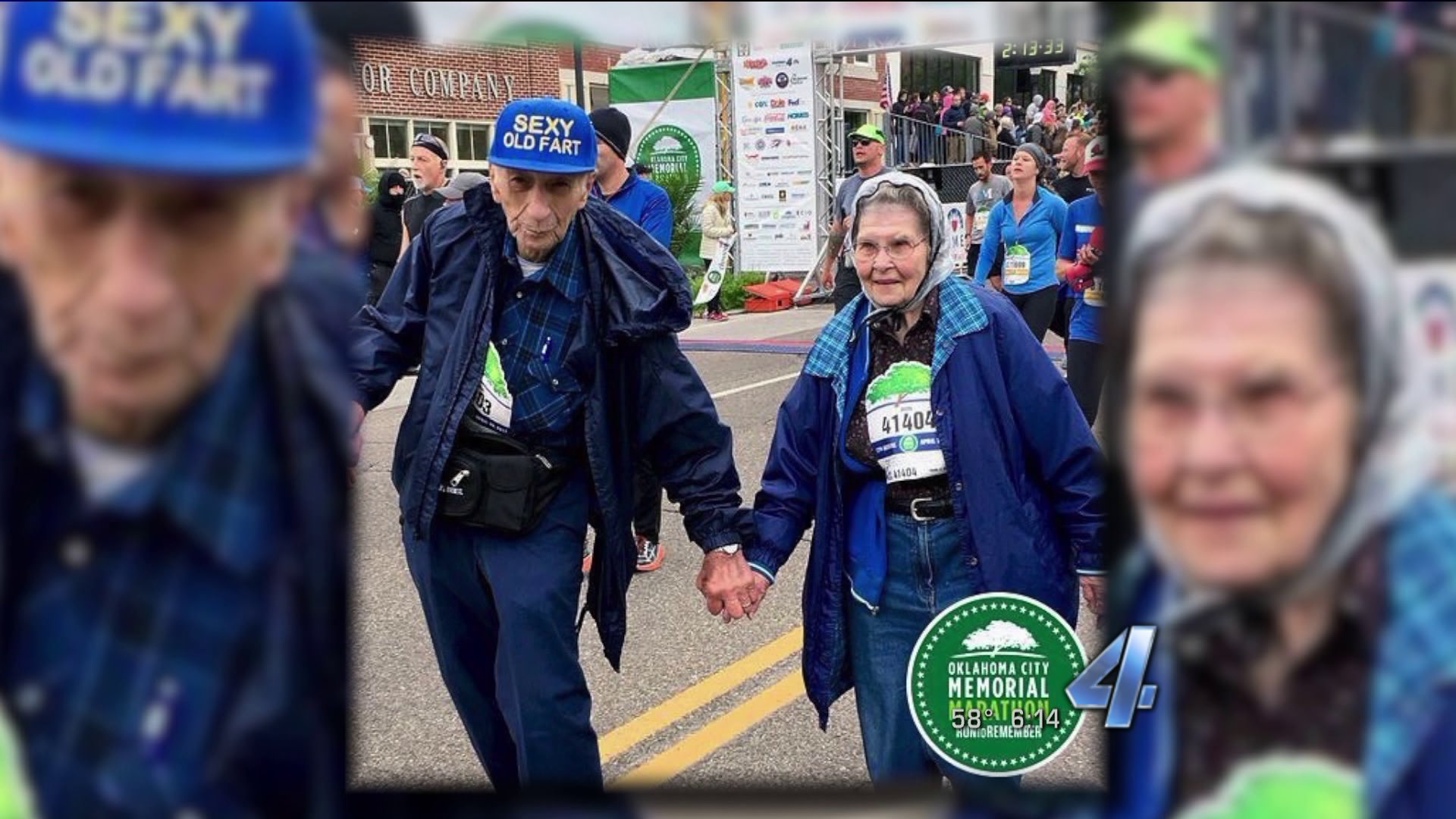 They were photographed crossing the finish line holding hands, with Bob wearing a 'Sexy Old Fart' hat.
"I had a hat that said 'Grouchy Old Fart' and I was deplaning in Denver. The stewardess said, 'Oh, you`re not grouchy, you're more sexy than grouch. And I well, had to have a hat, had to have a sexy. I'm not going to argue with a stewardess, especially a nice looking one like she was," he said.
"Some days he's real grouchy and I tell him to use the other hat," Betty laughed.
Betty, who turned 85-years-old in April, says people were surprised they were still competing at their age.
"You're only old once you start feeling old," Bob added.
Sadly, News 4 has learned that Bob Kinder died on Sunday.
Funeral services are pending.