This is an archived article and the information in the article may be outdated. Please look at the time stamp on the story to see when it was last updated.
HYDRO, Okla –  A series of shootings along I-40 have resulted in two deaths Thursday morning.
The rampage started near Hydro and ended in Custer County where a suspect was arrested.
According to officials with the Oklahoma State Bureau of Investigation, a driver started shooting at vehicles around midnight near the town of Hydro.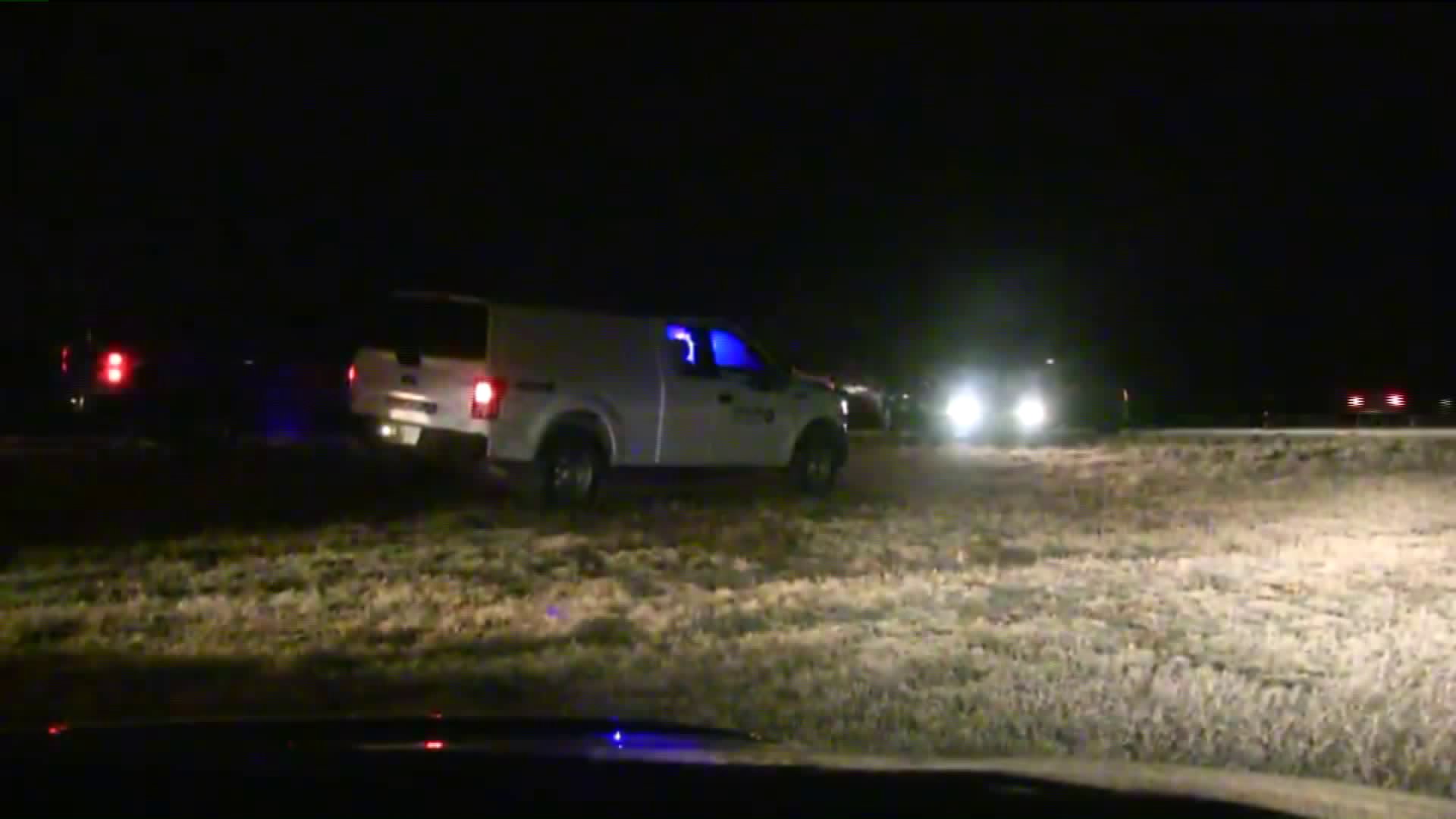 Officials say they received several 911 calls reporting that a driver was committing acts of road rage and shooting at cars.
Authorities say he targeted one vehicle in a road rage incident, shooting several times at the car. The driver was shot and killed, and a passenger in the car was able to call the Oklahoma Highway Patrol for help.
OSBI identified the victim as 45-year-old Jeffrey Kent Powell, adding that he died at the scene.
A few minutes later near Weatherford, officials say the suspect shot at another vehicle, killing a woman.
An officer on normal patrol stumbled upon her vehicle.
The victim, 63-year-old Billie Jean West, was pronounced dead at a hospital.
Troopers eventually caught up to a pickup truck that matched the description of the suspect vehicle in several 911 calls.
Around 1 a.m., 36-year-old Jeremy Doss Hardy was arrested for driving under the influence in Custer County.
However, officials aren't releasing if that driver is also the suspected shooter.
OHP and the OSBI say they are investigating the shootings this morning.