This is an archived article and the information in the article may be outdated. Please look at the time stamp on the story to see when it was last updated.
The Oklahoma State Department of Education has just released the grades for state schools and more schools are failing this year.
State Superintendent Janet Barresi says more schools received a lower or failing grade because the way the grades were calculated changed.
This is the second year of the state issuing the report cards and this how the grades breakdown:
2013                                                         2012
A-   354    20%                                          160
B-   499    28%                                          842
C-    472    26%                                         594
D-    263                                                    138
F-    163    D&F combined=24%               10
GRADES: Check your school's grade here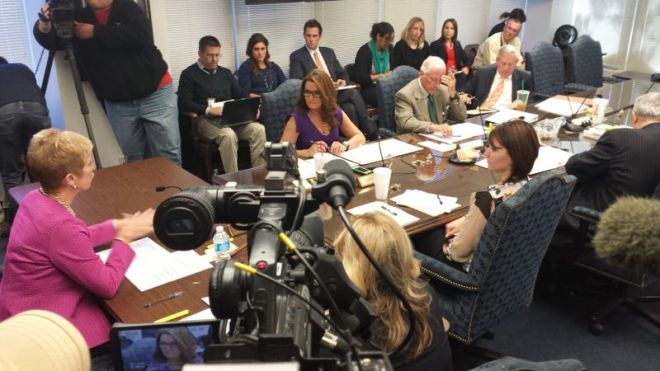 The grading formula underwent changes as the result of House Bill 1658. Signed into law earlier this year, it addressed a number of concerns that had been raised by district administrators.
"Our students do not know less than they did and teachers are not doing a poor job. Far from it. Classroom teachers are working hard, responding to more rigorous standards that will help children be prepared for successful and happy lives. As I had noted in August at a State Capitol news conference, this is a transformative time for Oklahoma education. The move to higher standards and expectations will be challenging, but the rewards will be generations of young people ready for college, career and citizenship," Barresi said.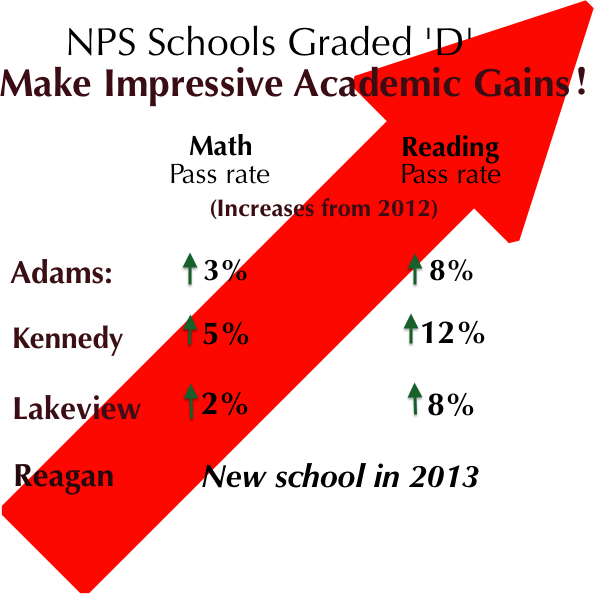 This grading system has faced some opposition.
Superintendents across the state claim the controversial grading system is flawed.
Researchers from the University of Oklahoma and Oklahoma state have also called the program "largely imperfect."
Oklahoma City Public Schools Interim Superintendent Dave Lopez issued this statement on the grades:
"The overall results are clearly a disappointment for many students, parents and teachers who worked so hard to improve on the scores from the grading method used last year.  But we understand the law has set the higher academic standards and we also have higher aspirations as a community and as district.  All of us need to also recognize that there are a few schools in our district performing well and our largest high school has rapidly improved performance. 
The job now is to focus forward, redouble our resolve and improve daily.  Our city's children need a solid educational foundation to help them overcome whatever challenges they might encounter outside the schoolhouse doors. Our commitment in Oklahoma City Public Schools is to do a consistently better job of providing the academic preparation students need to find success when they leave our care."
In addition to Barresi's and Lopez's statements on the grading system, Gov. Mary Fallin issued the following release, expressing her belief in the A-F system and the results that were just announced.
"Delivering high quality public education is one of the most important things we can do in Oklahoma to increase prosperity in our state. Good schools teach children the skills they need to succeed when they enter the workforce or pursue post-secondary education. They also help to produce the highly skilled workforce that we need to retain and attract businesses and jobs to Oklahoma. 
"We have many great teachers and schools that are helping to produce positive outcomes and improve student performance. Those teachers and schools deserve recognition. Unfortunately, we know we are also falling short in many areas. Historically below average NAEP scores in reading, writing and math; as well as college remediation rates higher than 40% indicate that in many instances we are failing to prepare our students for life beyond high school. "
She went on to add that the problems need to be addressed  and she believes the A-F system is the first step to solving the issues.
"The grades issued today, as expected, paint a mixed picture. The majority of our schools are performing adequately. Many are operating at a very high level, thanks largely to dedicated and skilled teachers. 
"Some schools, however, are clearly in need of immediate improvement. The superintendents and teachers of schools receiving a D or an F must remember: a bad grade is not a punishment; it is a call to action. Parents should also understand that we are absolutely committed to helping these schools succeed."
Click here to read a more detailed report on the grades
Click here to see how the grades were calculated
A-F Frequently Asked Questions