This is an archived article and the information in the article may be outdated. Please look at the time stamp on the story to see when it was last updated.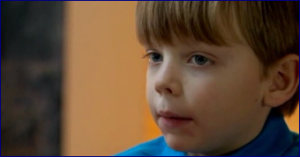 A little boy in Denver has taken it upon himself to convince the government to restart Nasa's shuttle program.
This week a real astronaunt called six-year-old Conner Johnson personally to offer his support.
Conner's petition to the White House to try and save funding to the space program jumped from 40 signatures to more than 14 thousand.
After learning about NASA's planned budget cuts for its planetary science division, the budding Colorado philanthropist reached into his own pocket, and prepared to donate his life savings to the agency, a total of $US10.41 from his piggy bank.
Conner's parents then suggested he launch a White House petition urging the Obama administration to increase NASA funding.
Conner Johnson is now the face of the campaign to save NASA's funding.