This is an archived article and the information in the article may be outdated. Please look at the time stamp on the story to see when it was last updated.
WEATHERFORD, Okla. – Just hours after skeletal remains were discovered in Custer County, officers say they have made an arrest in the case.
Authorities say 19-year-old Tucker Ryan McGee was arrested by the Oklahoma Bureau of Narcotics on a first-degree murder complaint.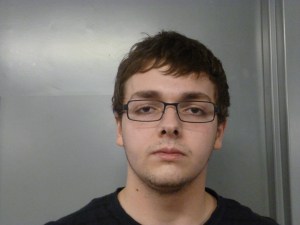 Officials said the tip led them to skeletal remains in a remote area a few miles north of the Weatherford airport and it could be connected to a 14-month probe into the disappearance of 16-year-old JaRay Wilson.
JoAnne Rogers lives just down the road from the wooded area where officials found skeletal remains.
She's been following the case since the beginning.
"She never really got that far from home," says Rogers.  "I walk my dog up there sometimes and to think that I might have passed her and not even known."
Darrell Weaver, director of the OBN, says, "You can be very close to something and miss it. That's just how it is."
After 14 months, this case became personal for investigators involved as they got to know the Wilsons and who JaRay was before she disappeared.
"All the investigators have a child, whether it's a grandchild or a niece or someone in their life that is special to them," says Weaver. "All of Oklahoma can relate to this case."
Especially the small Weatherford community.
They came together and supported the Wilson family and JoAnne Rogers says that isn't going to change.
She just hopes after 14 months of searching they can find some peace.
"If this does turn out to be JaRay, I'm glad this is going to end," says Rogers. "I don't think that's going to bring a whole lot of comfort to her family but at least it will be over."
A family friend speaking for her immediate family says they are trying to keep their privacy right now.
Even without being 100 percent sure the remains found where those of JaRay Wilson, they are still torn apart to receive any update in the case.
Tuesday afternoon, Attorney General Scott Pruitt said the human remains found  in Custer County are believed to be those of the missing teen.
Wilson was reported missing from Weatherford in October 2012.
This discovery is part of a 14-month investigation into her disappearance led by the Oklahoma Bureau of Narcotics and Dangerous Drugs.
We are now waiting for the medical examiner's office to confirm the identity of the remains.
MORE: Complete coverage of JaRay Wilson's missing person case
Refresh this story and watch NewsChannel 4 for the latest developments.