This is an archived article and the information in the article may be outdated. Please look at the time stamp on the story to see when it was last updated.
UPDATE: The founder of the Westboro Baptist Church, Fred Phelps, has died, according to family members.
Fred's son, Timothy, told Topeka's WIBW his 84-year-old father passed away just before midnight.
The Topeka Capital-Journal reported Shirley Phelps-Roper, Fred's daughter, told them her father died at Midland Care Hospice.
However, church spokesman, Steve Drain, told the Topeka Capital-Journal Phelps was "healthy."
The news outlet reported Drain told them on Sunday anyone who said Fred Phelps Sr. was in poor health was not well informed.
One family member has asked people not to picket Phelps' funeral service, as the church has done in the past.
MORE: The Westboro Baptist Church against the World
TOPEKA, Kansas – A controversial Kansas church is making headlines again, only this time it has to do with the group's founder.
Fred Phelps' estranged son posted on Facebook that his father is "on the edge of death" and in hospice in Kansas.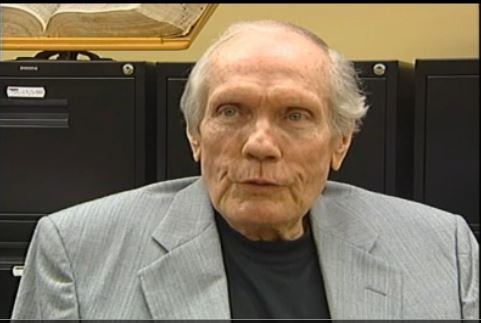 A church spokesman confirmed Phelps is having issues with his health but calls his near death status as just "speculative."
He had been excommunicated from the church last year after an unspecified fight.
Phelps founded the church in 1955 and many of the members are part of his extended family.
Fred Phelps is 84-years-old.
The Westboro Baptist Church is known for harsh anti-homosexual protests and picketing at funerals of fallen U.S. soldiers.
One family member has asked that people not picket Phelps' eventual funeral service, as the church has done in the past.