This is an archived article and the information in the article may be outdated. Please look at the time stamp on the story to see when it was last updated.
DALLAS, Tx. – OU fans are in full force in the Lone Star State!
They are there early getting ready for the big game Saturday morning.
The Oklahoma Sooners (4-1) are in Dallas, Tx. for the annual Red River Shootout to take on the Texas Longhorns (2-3).
After losing 33-37 against TCU last Saturday, OU will have to regroup in order to beat the Longhorns.
The Sooners fell from number 4 to number 11 after the loss.
Now, Oklahoma is looking to get back in the championship picture.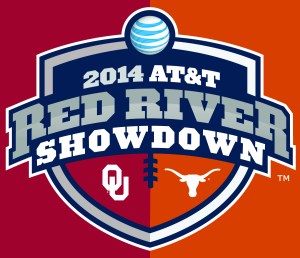 Even though the Sooners and the Longhorns are going into Saturday's game with tough conference losses, the Sooners are likely to pull through.
OU hasn't lost back to back regular season games in eleven years, showing their strength.
So far this year, Texas' offensive has suffered under their new coach, Charlie Strong.
Texas is 8th in the Big 12 in rushing yards, averaging 199 yards per game.
Kick-off for Saturday's game is at 11:00 a.m. on ABC and ESP3.
Sooner fans can use their PikePass on Texas Roadways.