This is an archived article and the information in the article may be outdated. Please look at the time stamp on the story to see when it was last updated.
ST. LOUIS, Mo. – An 18-year-old has been charged in the shooting death of a St. Louis County police officer.
Around 5 a.m. Thursday, Officer Blake Snyder, 33, and his partner were called to a disturbance in Green Park.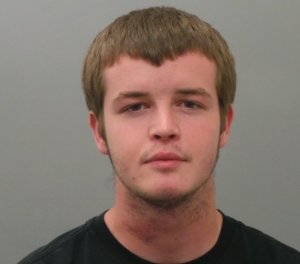 Police tell the St. Louis Post-Dispatch that 18-year-old Trent Forster had a relationship with a girl who lived in the house.
Someone called for help when he demanded to be let in, KFOR sister station KTVI reports.
When Officer Snyder and his partner arrived to the scene, they encountered Forster in a vehicle, police say.
When the police officer asked to see Forster's hands, officials say the suspect shot the officer.
Investigators say it was an, "immediate fatal wound," KTVI reports.
Officer's Snyder's partner returned fire, striking Forster several times.
The suspect was transported to the hospital to be treated for his gunshot wounds.
Officials say he is expected to survive.
Forster is charged with first-degree murder and armed criminal action.
Officer Snyder leaves behind a wife and a young child.
Would you like to help the officer's family? They have asked for donations to be sent through BackStoppers.
Ofc. Snyder was a 4yr veteran of our department. He leaves behind a wife & son. End of Watch: October 6, 2016. #stlcountystrong pic.twitter.com/IJfeENK2CV

— St. Louis County PD (@stlcountypd) October 6, 2016
Trenton Forster, 18, charged with murder in the death of Officer Blake Snyder. Bond set at $1 Million cash only. No 10% bail. pic.twitter.com/DFHdGEEVSI

— St. Louis County PD (@stlcountypd) October 6, 2016