This is an archived article and the information in the article may be outdated. Please look at the time stamp on the story to see when it was last updated.
OKLAHOMA CITY - A standoff ended with an escaped inmate and a woman taken into custody Tuesday night.
Oklahoma City Police obtained a search warrant for a home where they said they believed Kristopher Johnson might be hiding out.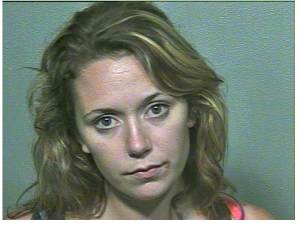 After nearly seven hours on the scene and multiple attempts to make contact with anyone inside, officers made their way into the home near S.W. 81st St. and Douglas, by S. Western Ave. and I-240.
Police said the woman, now known as Chelsea Price, surrendered and Johnson attempted to run out of the house.
Officials said they believe Johnson led them on a high-speed chase Monday, which ended in the neighborhood.
Officials said they tried to pull over a gray Nissan Titan and realized the driver could be an escapee.
Authorities said Kristopher Johnson escaped from the Department of Corrections facility in Union City, the Union City Community Corrections Center.