This is an archived article and the information in the article may be outdated. Please look at the time stamp on the story to see when it was last updated.
OKLAHOMA CITY – When it comes to paying bills, some people need at least two jobs to make ends meet and a new study takes a closer look at what it would take to afford an average place to live on minimum wage.
Currently, minimum wage in the Sooner State is $7.25-an-hour.
The National Low Income Housing Coalition created a map to show how hard it can be to get by on minimum wage.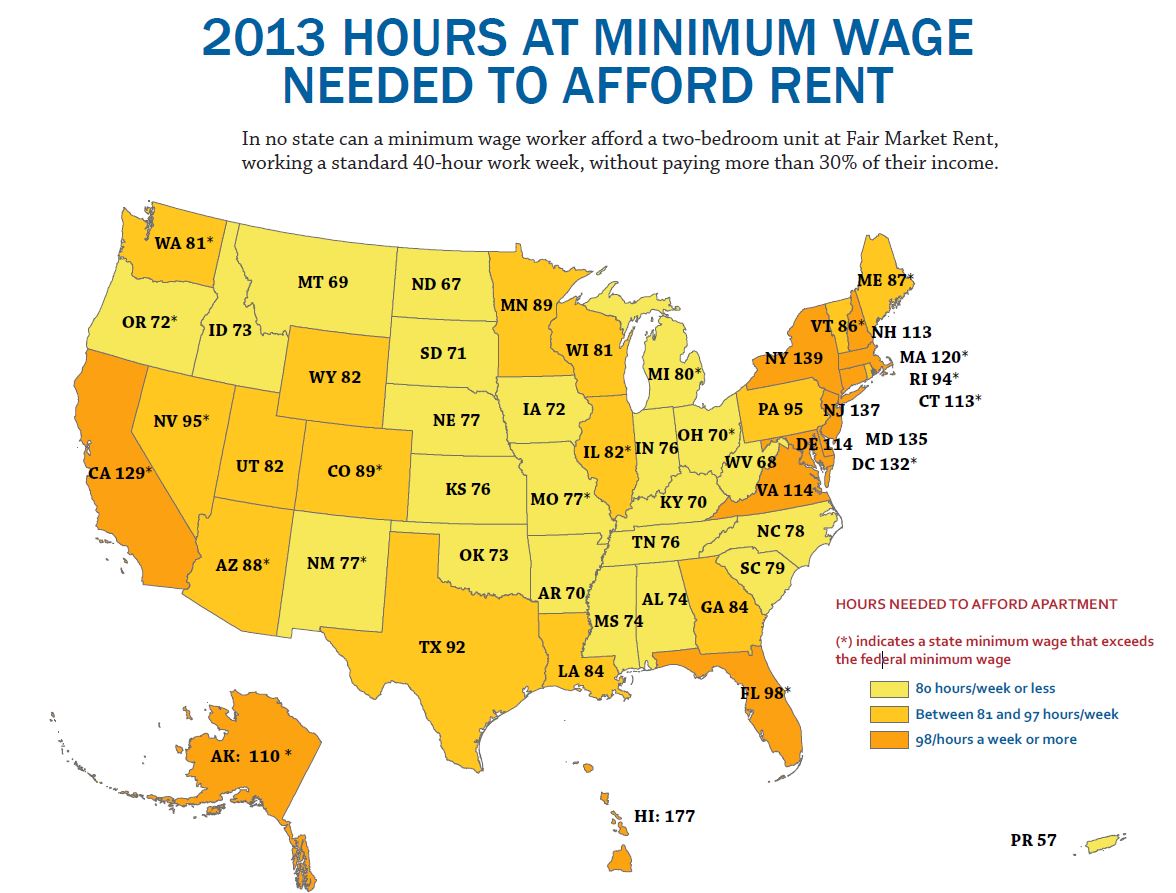 For each state, the group calculated how many hours per week a person would need to work to afford a two-bedroom apartment on minimum wage.
Organizers included utilities in the cost of rent and said they focused on what you would have to make to afford the bills without going over 30 percent of your income.
Financial experts say 30 percent is roughly the amount most Americans should spend on rent or mortgage payments so they don't get over their heads.
According to the map, North Dakota residents would have to work the least, totaling 67 hours a week to pay for rent.
In Oklahoma, the Fair Market Rent for a two-bedroom apartment is listed at $685.
In order to afford the rent and utilities, without paying more than 30 percent of your income, a household must earn $2,285 a month.
That means the minimum wage worker would need to work 73 hours a week.
The Fair Market Rent varies for different counties across the state.
The results were published in a study entitled "Out of Reach," which focused on how affordable housing was not available for low-income renters.