This is an archived article and the information in the article may be outdated. Please look at the time stamp on the story to see when it was last updated.
OKLAHOMA – A new study shows where the happiest divorces happen.
Analysis by online divorce form preparation service CompleteCase.com found which states have divorcing couples who are more amicable.
This was calculated by comparing couples in each state who declared online that they were in agreement with each other.
According to the study, Oklahoma has the second most amicable divorces in the country.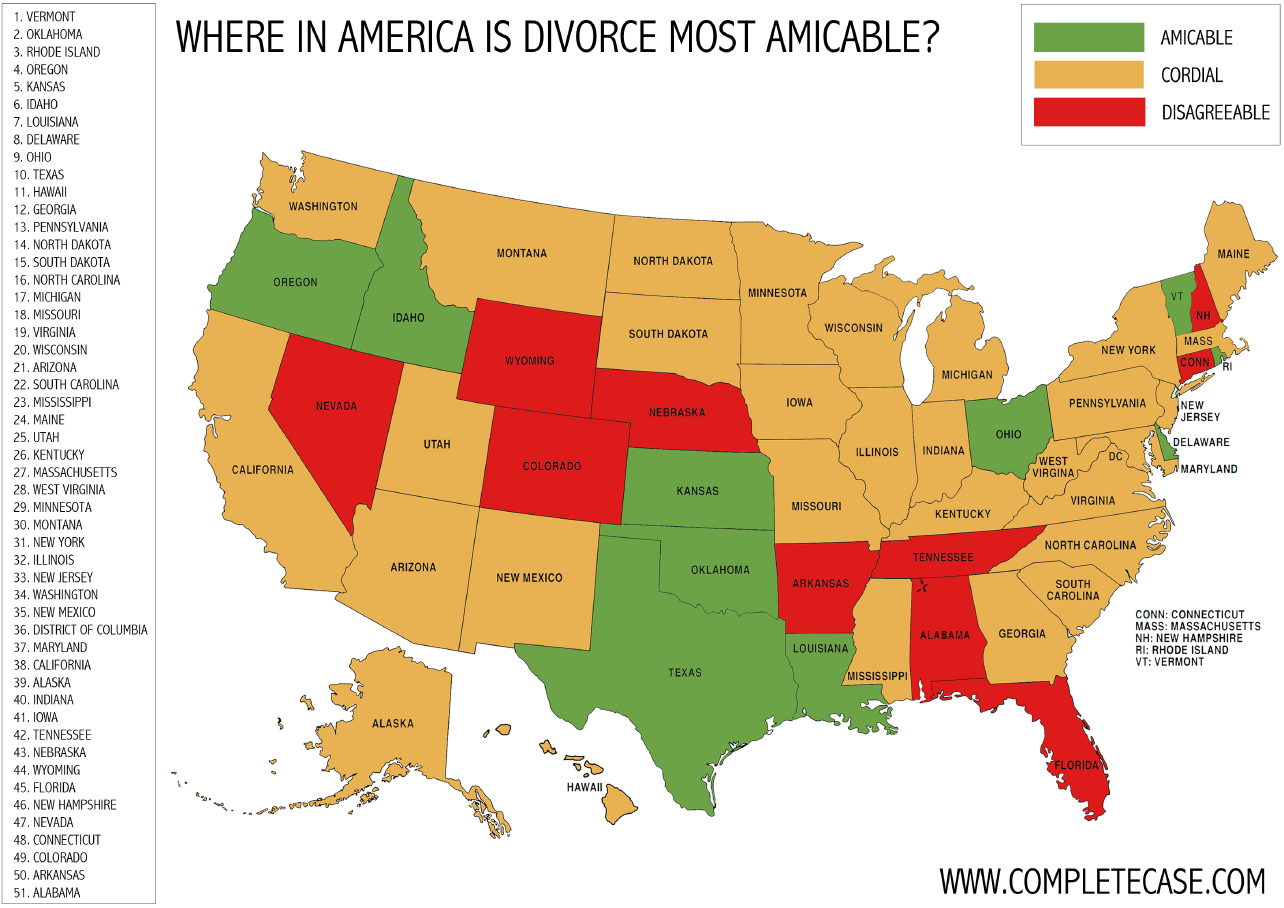 Experts say people with the easiest divorces live in Vermont, Oklahoma, Rhode Island, Oregon, Kansas, Idaho, Louisiana, Delaware, Ohio and Texas.
The worst divorces tend to happen in Alabama, Arkansas, Colorado, Connecticut, Nevada, New Hampshire, Florida, Wyoming, Nebraska and Tennessee.