This is an archived article and the information in the article may be outdated. Please look at the time stamp on the story to see when it was last updated.
[protected-iframe id="f0c2636f02add1cb8dbb37cbb4474509-29519643-98557584″ info="http://www.kxii.com/templates/2015_Sub_Video_Share?contentObj=473646573″ width="640″ height="360″ frameborder="0″ scrolling="no"]
TISHOMINGO, Okla. – The superintendent of Tishomingo Public Schools submitted his resignation to the the Tishomingo School Board Thursday night.
KXII reports Kevin Duncan's resignation came just one day before his wife, Shelley Duncan, was to appear in court.
Shelley Duncan, a former Tishomingo teacher, has been charged with lewd acts with a child. She was arrested in September 2016, after she allegedly had an inappropriate relationship with a 14-year-old boy.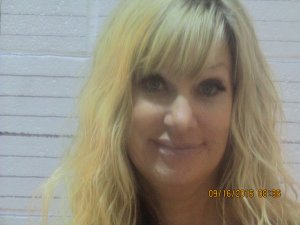 She pleaded not guilty in December 2017. 
Parents say Kevin Duncan's resignation was necessary.
"He's either seeing the light or he has realized that his wife is guilty," said parent Detra Smith. "I was disgusted, shocked and pretty mad."
Shelley Duncan's trial has been scheduled for June.
Kevin Duncan's resignation will be effective at the end of the school year. No reason for his resignation was given.