This is an archived article and the information in the article may be outdated. Please look at the time stamp on the story to see when it was last updated.
LUTHER, Okla. – We're learning more about the woman held at gunpoint by a Luther teenager after allegedly leading Edmond police on a chase.
On Tuesday, police in Edmond were called to a neighborhood on the northwest side of town after residents noticed suspicious persons nearby. Investigators say there has been a rash of car burglaries in the area, so residents are on edge.
"We had an officer out in that area, saw the vehicle, got into pursuit with the vehicle," said Jenny Wagnon, with the Edmond Police Department.
After losing sight of the suspect, officers eventually terminated the chase.
In the early morning hours, a Luther teenager was out feeding cattle when he spotted something strange.
"Found this person in the back cab of their truck and held that person at gunpoint and called the police," said Wagnon.
Authorities have now identified the woman as 26-year-old Ashleigh Smedley.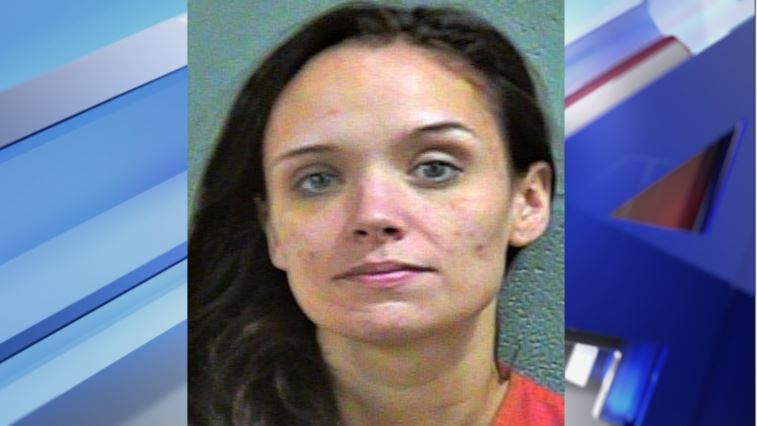 According to a probable cause affidavit, she told investigators that she and two others had been breaking into vehicles in Edmond the night of the chase.
She also allegedly admitted to stealing from unlocked cars in north Edmond and southern Logan County.
Smedley is facing a number of charges including burglary and eluding a police officer.