This is an archived article and the information in the article may be outdated. Please look at the time stamp on the story to see when it was last updated.
OKLAHOMA CITY -- Police made an arrest in an arson fire in southeast Oklahoma City Monday afternoon.
It happened near S.E. 59th and Shields.
Firefighters were up against strong winds. It took about 2 hours to put the fire out.
Fire investigators say someone saw the man who set the fire and called 911.
Then the suspect, later identified as 48-year-old Robert Morris, allegedly stayed out there, watching the fire burn.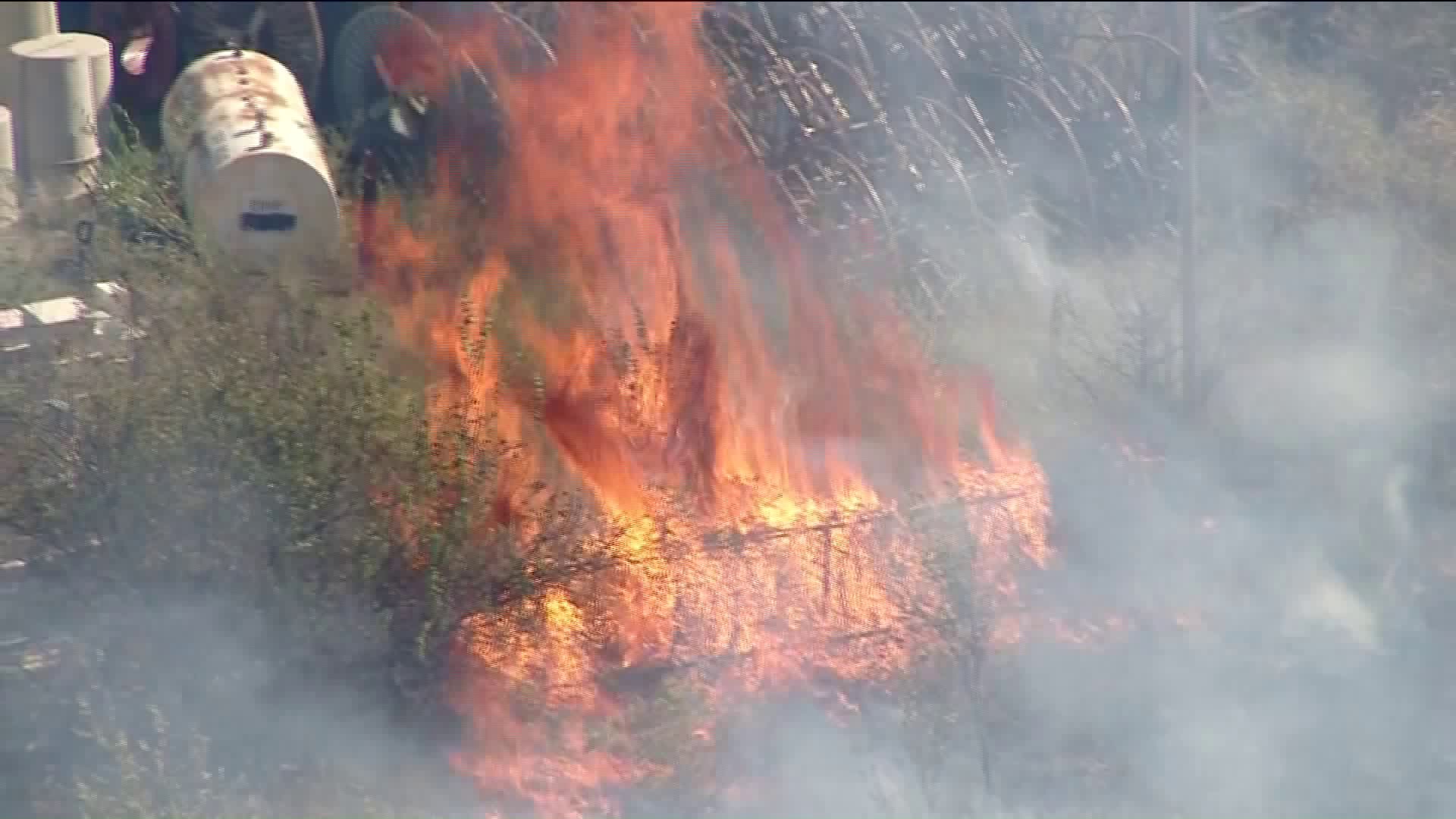 Police got him into custody quickly.
Unfortunately, high winds and low humidity produced just the right conditions for a dangerous grass fire.
The fire burned quickly at SE 59th between Shields and Byers.
It spread to a nearby salvage yard, where it burned some large containers and three trailers.
At one point, four fire engines and more than 30 firefighters were on the scene  trying to put the fire out.
They were able to keep the fire from spreading to nearby homes, and got the blaze was contained around 2p.m.
"We made an aggressive stand to make sure all the structures were protected and then we progressed and put out the perimeter of the grass fire itself," Oklahoma City Fire Department Spokesman Benny Fulkerson said. "This was an intentionally set fire. The police department did detain the person we believe is responsible for setting this fire."
Parts of S.E. 59th were shut down earlier, but traffic is flowing again.
Robert Morris was arrested for Arson in the Third Degree.