This is an archived article and the information in the article may be outdated. Please look at the time stamp on the story to see when it was last updated.
BURNEY, Cal. – It has now been days since the shocking crime, and police still have little to go on.
Why would someone walk into a gas station, set the well-liked attendant on fire and leave him to die?
Authorities have no motive, no suspects — and a $10,000 reward in the case hasn't helped.
The shocking crime, captured in a 15-second surveillance video, took place at a Shell gas station near the logging community of Burney in northern California on Wednesday evening.
The video shows a masked man, in a yellow rain gear with a black hoodie and gloves, walk into the store.
He then sprays the victim, 54-year-old David Wicks, with a flammable liquid, lights him on fire and walks out from behind the store counter.
The attacker then left on a black beach cruiser. A bike matching the description was found a few blocks away.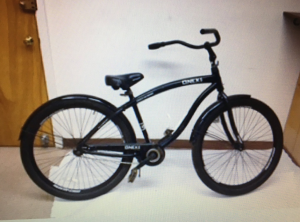 Paramedics arrived to find Wicks badly burned. He could only nod yes or no to their questions, Lt. Troy Clegg of the Shasta County Sheriff's Office said in a news conference Thursday.
Medics asked Wicks if he was intentionally targeted and he nodded yes, Clegg said. But Wicks couldn't offer any more information.
He was air lifted to a hospital, where he died.
"It's horrible. I really can't think of anybody that would ever do this to him," customer Michael Lyons told CNN affiliate KHSL-TV in Chico, California.
Secret Witness, which allows residents to call in tips anonymously, has offered a $10,000 reward for information.