This is an archived article and the information in the article may be outdated. Please look at the time stamp on the story to see when it was last updated.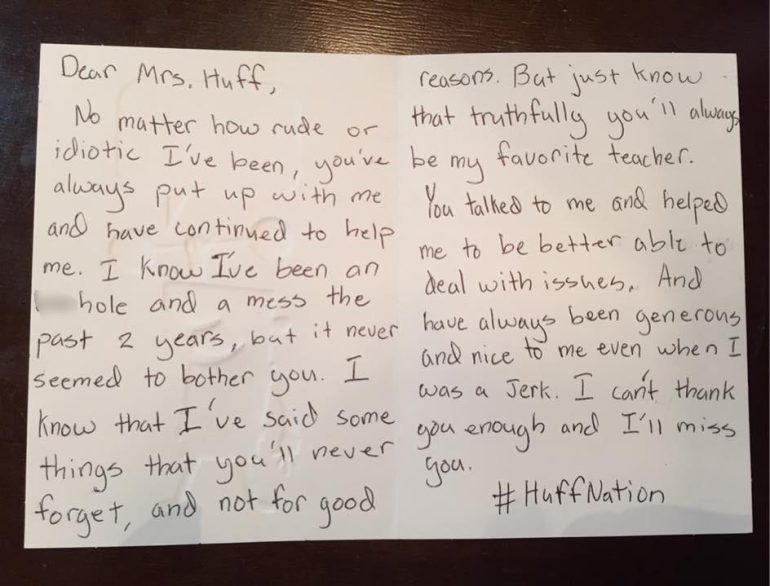 A teacher recently received a brutally honest note from a student and what it says may surprise you.
A Reddit.com user recently uploaded the photo to the website, saying that it was given to his wife, a teacher, by one of her senior students, according to FOX8.
"Dear Mrs. Huff," the card begins. "No matter how rude or idiotic I've been, you've always put up with me and have continued to help me. I know I've been an (expletive) and a mess the past two years, but it never seemed to bother you. I know that I've said some things to you that you'll never forget, and not for good reasons. But just know that truthfully you'll always be my favorite teacher."
The note went viral on social media for its sincerity. Read the full note above.