This is an archived article and the information in the article may be outdated. Please look at the time stamp on the story to see when it was last updated.
DALTON, Ga. – A teacher is in custody in Georgia after allegedly firing at least one shot inside a high school classroom.
On Wednesday morning, police in Dalton, Georgia were called to Dalton High School after reports of a shooting.
DPD on scene at report of shot or shots fired at Dalton High. NO CHILDREN ARE INJURED OR IN DANGER

— Dalton Police (@DaltonPD) February 28, 2018
Authorities say a teacher at the school fired at least one shot through a classroom window and barricaded himself in a classroom.
The teacher has been identified by police as 53-year-old Jesse Randal Davidson, a social studies teacher who also serves as play-by play announcer for the Dalton High School football team, WRCB reports.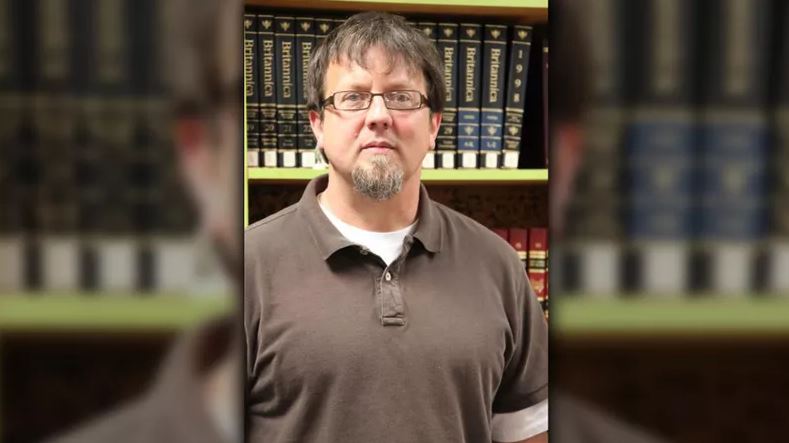 No one was injured in the incident at Dalton High School, except for a student who injured an ankle running through the school, police spokesman Bruce Frazier said.
The incident began about 11:30 a.m. when  Davidson refused to let students into his classroom, Frazier said. When the principal put a key in the door in an attempt to enter, Davidson fired a shot from a handgun through an exterior window of the classroom, according to Frazier.
The school immediately went into lockdown, and police quickly arrived and evacuated the immediate area around his classroom. After about 30 to 45 minutes, Davidson agreed to surrender to authorities and was taken into custody without further incident, Frazier said.
Frazier said there was no evidence that Davidson was trying to fire at anyone.
"It certainly seemed like he didn't have any intention to harm anybody else," Frazier said.
Davidson has been arrested on complaints of aggravated assault, carrying a weapon on school grounds, making terroristic threats, reckless conduct, possession of a gun during the commission of a crime and disrupting a public school.
The high school's website says it has 2,000 students.
Dalton is about 90 miles  north of Atlanta.
Here is a photo of Davidson @WRCB pic.twitter.com/6lRJTwXhuh

— Kate Smith (@KateSmithLive) February 28, 2018
I'm still headed to the high school. But this photo was passed along to me from a student. This is outside Dalton High School. @WRCB pic.twitter.com/fHxctDl4BI

— Kate Smith (@KateSmithLive) February 28, 2018