This is an archived article and the information in the article may be outdated. Please look at the time stamp on the story to see when it was last updated.
TECUMSEH, Okla. - A Tecumseh teenager came up with a bright idea to honor an officer who was killed in the line of duty last year.
In March of 2017, Tecumseh police officer Justin Terney was killed during a traffic stop while trying to pull over Byron Shepard, who had warrants out for his arrest.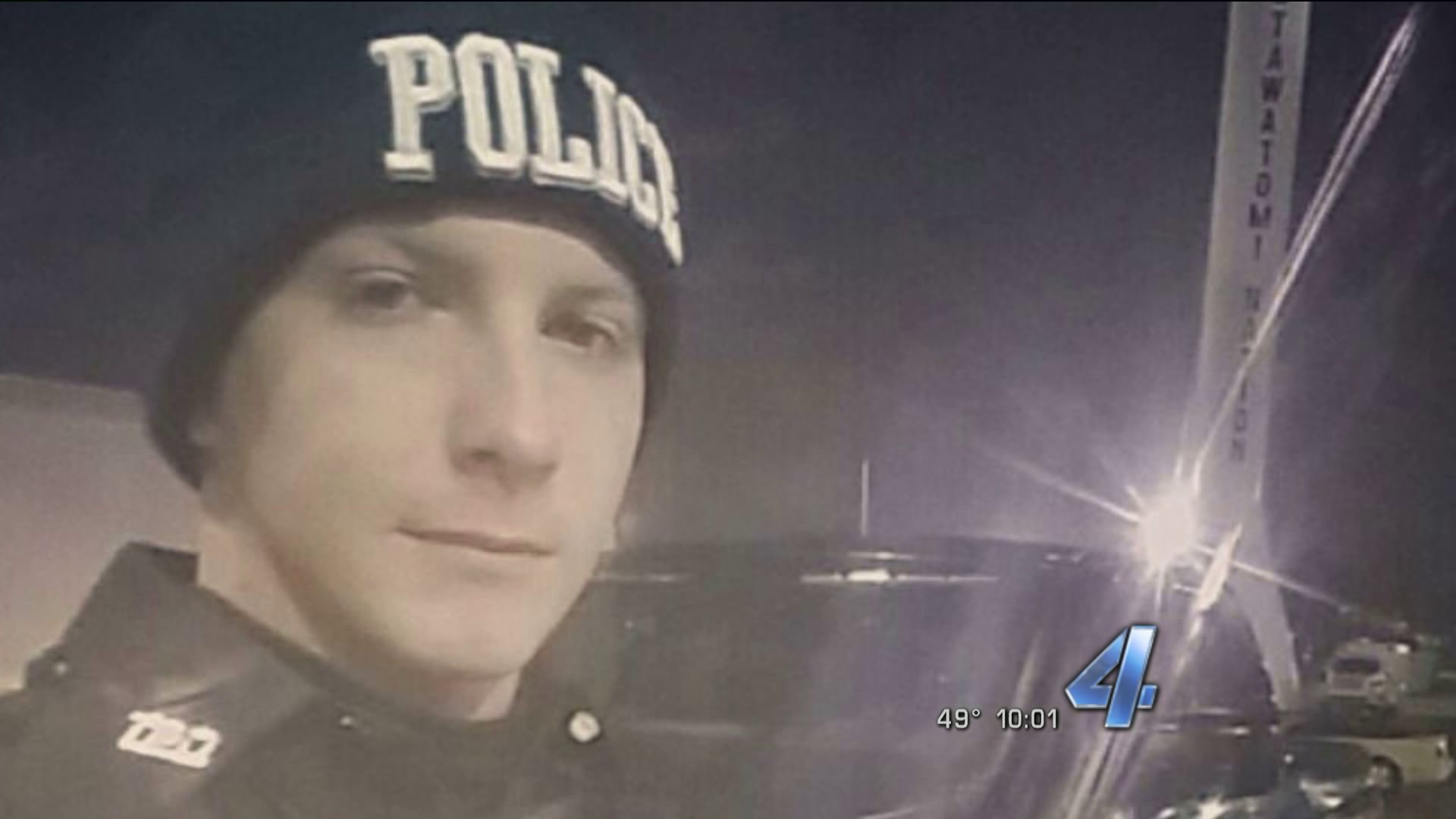 Over a year later, a Tecumseh teenager is honoring Terney in a creative way.
"They go out. They risk their lives. They do so much for us, and we just take it for granted," 18-year-old Chance Ballard told News 4. "I started 'Honor the Patch,' which is where I've been collecting patches from many different agencies from all over the world as the ultimate tribute to our every day heroes."
So far, he's collected 1,018 patches from all over the U.S. and from other countries, such as China and Germany.
He even has officer Terney's patch that he said was about to be sewn on his uniform before he died.
"It's just more than a piece of fabric, and a lot of people just don't see that," Ballard said.
That is why Ballard, who hopes to be a police officer himself some day, is trying to save money to purchase display cases for the patches and maybe even open a museum to share his collection with the public.
"There's someone making a stop out there right now, and they might not go home to their wife, kids, brother, sister and I want to support our everyday heroes," Ballard said.
Ballard has a Facebook page called Honor the Patch where you can follow his story.