This is an archived article and the information in the article may be outdated. Please look at the time stamp on the story to see when it was last updated.
Some tense moments in an Ohio courtroom Tuesday during sentencing for a teen accused of a school shooting.
A defiant TJ Lane was sentenced to three life prison terms for the shooting rampage at his high school in Feb. 2012.
He shot and killed three students and wounded three others.
Showing contempt for his victims' families, lane wore a t-shirt with the word "killer" hand written on the front while in court.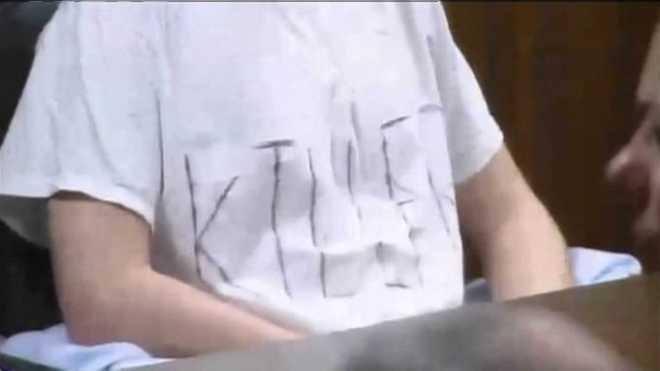 The troubled 18 year old also gave them the finger and laughed and smiled as family members talked about those killed and refereed to Lane as an animal and monster.
Prosecutors called Lane's behavior and t-shirt in court disgusting.