This is an archived article and the information in the article may be outdated. Please look at the time stamp on the story to see when it was last updated.
NORTH RICHLAND HILLS, Texas – Authorities in Texas believe an Oklahoma resident may have information about one of their cold case investigations.
On March, 3, 2003, police say a heavyset white male with notable acne-like scarring on his face, wearing a fake mustache and an eye patch over his left eye robbed a bank in Watauga, Texas.
The suspect then drove away in a red Jeep Wrangler or CJ7 with a likely fictitious Louisiana paper tag.
A short time later, North Richland Hills police officer Jeff Garner initiated a traffic stop on a red Jeep for an observed violation.
As Officer Garner stepped off his police motorcycle, the driver of the Jeep sped away from the traffic stop and drove into a nearby field.
Officer Garner chased the suspect and when he thought the Jeep was coming to a stop, he began to dismount his motorcycle.
That is when the driver of the Jeep allegedly accelerated, drove toward the officer, drew a handgun, and began to shoot.
Despite suffering a gunshot wound to the leg, Officer Garner was able to pull his service weapon and return fire.
Thankfully, Officer Garner recovered from his injuries and still works for NRHPD.
Investigators believe the bank robbery suspect is the same suspect who shot Officer Garner.
The suspect's identity has never been determined.
Authorities believe the suspect was involved in at least six other bank robberies across Kansas, Oklahoma and Texas, including: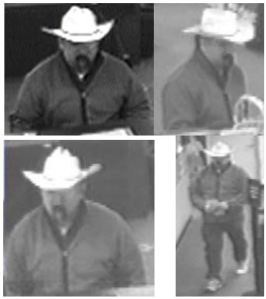 10/24/1998: Oklahoma City
4/24/1999: Oklahoma City
9/3/1999: Wichita, Kansas
10/13/2001: Fort Worth, Texas
7/23/2002: Arlington, Texas,
2/21/2003: Tulsa, Oklahoma
The suspect in these bank robberies matches the suspect's physical description, method of operation and other evidence that police say they cannot disclose at this time.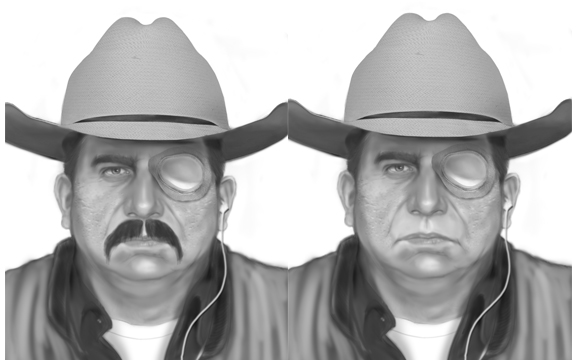 The North Richland Hills Police Department established a web page dedicated to the cold case investigation.
A reward up to $13,000 is being offered for information leading to the arrest of the suspect in the attempted capital murder case.
If you have any information that might assist in this investigation, please call the North Richland Hills Police Department at (817)427-7000.
Can you help us solve this #coldcase in the Attempted Capital Murder of a Peace Officer? https://t.co/BJWSxfF633 pic.twitter.com/U77s4sPXBJ

— NRH Police (@NRHPD) January 8, 2016