This is an archived article and the information in the article may be outdated. Please look at the time stamp on the story to see when it was last updated.
RIO DE JANEIRO, Brazil – While competing in the Olympics, every athlete wants to perform at their best.
Sometimes, other things are simply more important than finishing in first place.
Just over 3,000 meters into a semifinal of the women's 5,000 meter race, two runners got tangled up and fell to the track.
As New Zealand's Nikki Hamblin tripped and fell to the track, Abbey D'Agostino from the United States couldn't avoid the collision.
After falling to the ground, D'Agostino  helped Hamblin to her feet in order to continue the race.
After colliding, @abbey_dags (#USA) & @NikkiHamblin (#NZL) show true #Olympic spirit. https://t.co/LJf9pvPIbV https://t.co/HTfixzxCVS

— #TokyoOlympics (@NBCOlympics) August 16, 2016
A few meters later, D'Agostino collapsed again and even crawled on all fours.
However, Hamblin wouldn't leave her side and made sure she could stay on her feet. Eventually, D'Agostino told Hamblin to go ahead and continued to hobble to the finish line.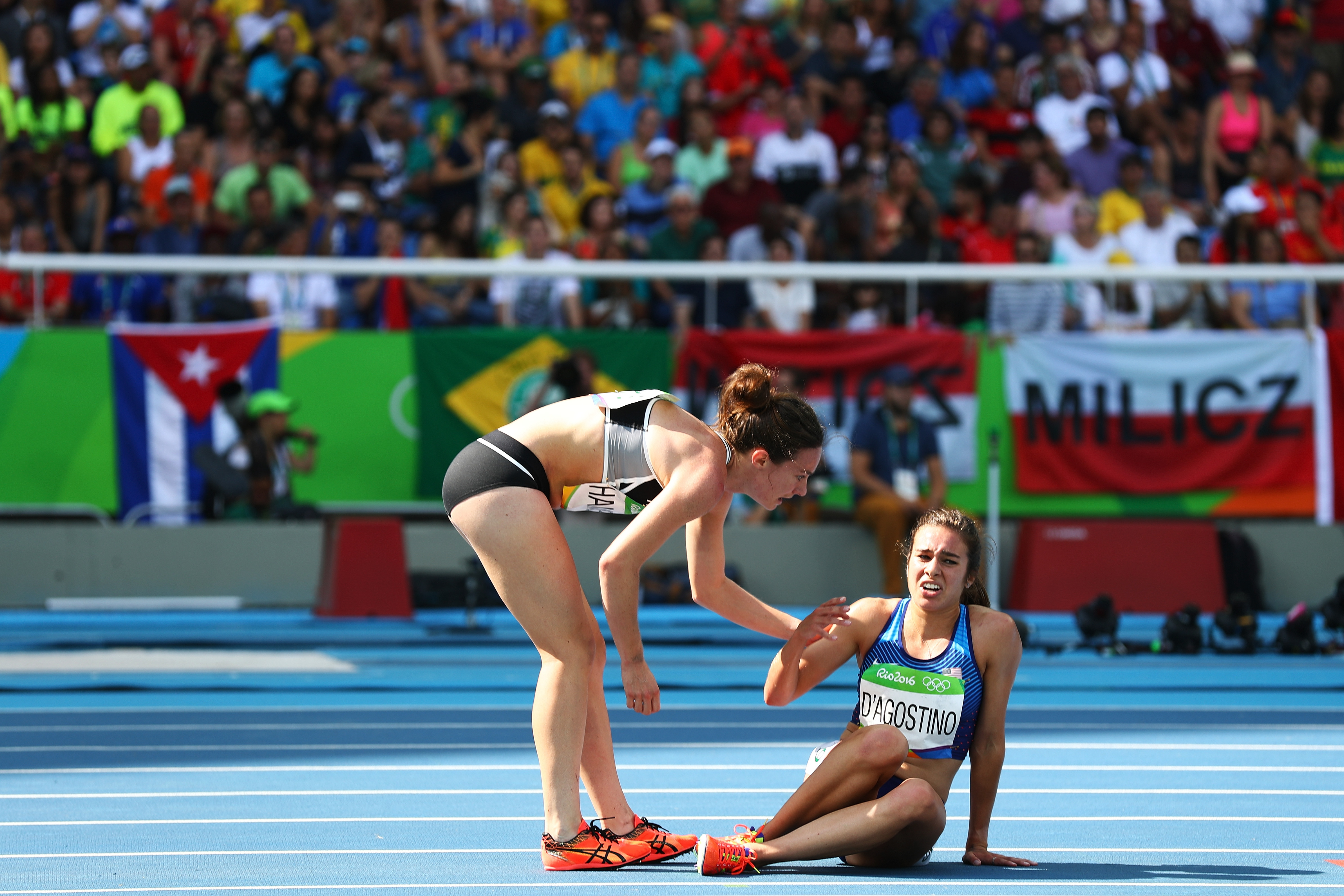 D'Agostino finished two full minutes behind the winner, ending up in last place. Amazingly, she will be allowed to advance to the final on Friday since the collision was unavoidable and not her fault.
"I'm so grateful for Abbey doing that for me," Hamblin said after the race. "That girl is the Olympic spirit right there."
Here is what Nikki Hamblin had to say about Abbey D'Agostino after their collision in today's Olympic 5,000m heat. pic.twitter.com/HxTFsKkcZy

— Jonathan Gault (@jgault13) August 16, 2016