This is an archived article and the information in the article may be outdated. Please look at the time stamp on the story to see when it was last updated.
OKLAHOMA CITY – It is being lauded as one of the biggest moves in the off-season.
Analysts were stunned when reports surfaced that Paul George had been traded to the Oklahoma City Thunder.
Following the announcement, George says that he decided to do a little bit of research on the team from people who know it best.
George told Sports Illustrated that he turned to former Thunder star Kevin Durant to ask what to expect from Oklahoma City.
"KD was like, 'That place will blow you away,'" George said. "He told me, 'They can offer what other teams can't in terms of the people and the preparation and the facility, down to the chefs and the meals.' He was pretty high on them. He thought it was a first-class organization in every way."
George says that he thinks he will be a perfect fit in Oklahoma City, and believes his play will work well with Russell Westbrook's style.
"Being a knock-down shooter, I think I can spread the floor for him and run the floor with him. But I also think I can help get him easier opportunities, being able to drive and dish the ball out, so he can attack guys closing out on him," he told Sports Illustrated.
Although George admits that he has always wanted to play in Los Angeles, he says that doesn't mean that he will immediately leave the Sooner State.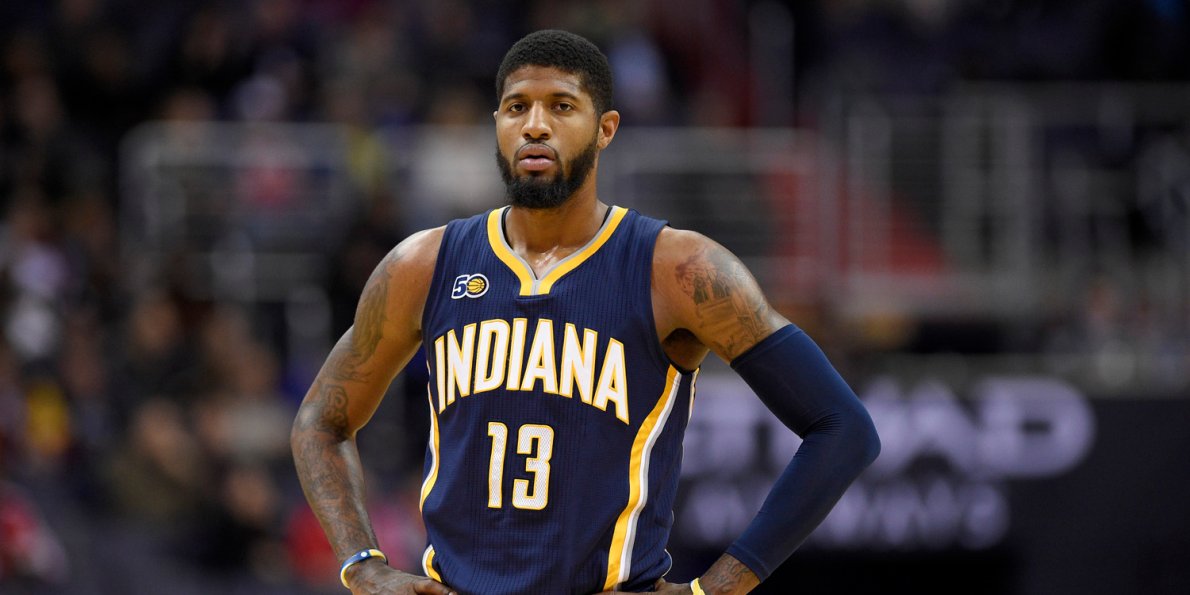 "For me, it's all about winning. I want to be in a good system, a good team. I want a shot to win it. I'm not a stats guy. I'm playing this game to win and build a legacy of winning. I've yet to do that. I'm searching for it. If we get a killer season in Oklahoma, we make the conference finals or upset the Warriors or do something crazy, I'd be dumb to want to leave," he said.
George said he didn't know what to expect when he lands at Will Rogers World Airport around 1 p.m. on Tuesday.
"I've heard there might be people, like, at the airport," he said.