This is an archived article and the information in the article may be outdated. Please look at the time stamp on the story to see when it was last updated.
HINTON, Okla. - Several law enforcement agencies responded to the Great Plains Correctional Facility following a riot involving hundreds of inmates.
Late Sunday night, authorities responded to a riot at the privately owned prison, Great Plains Correctional Facility, in Hinton.
"I was awake, having coffee, and I hear 'boom, boom, boom' and I was like, 'Man, that sounds like an explosion.' So, I came out on the porch and, all of a sudden, I started seeing bright flashes," said Paul Davis, who lives in Caddo County.
Davis and other area residents told NewsChannel 4 the ruckus was so loud it rattled the town of Hinton.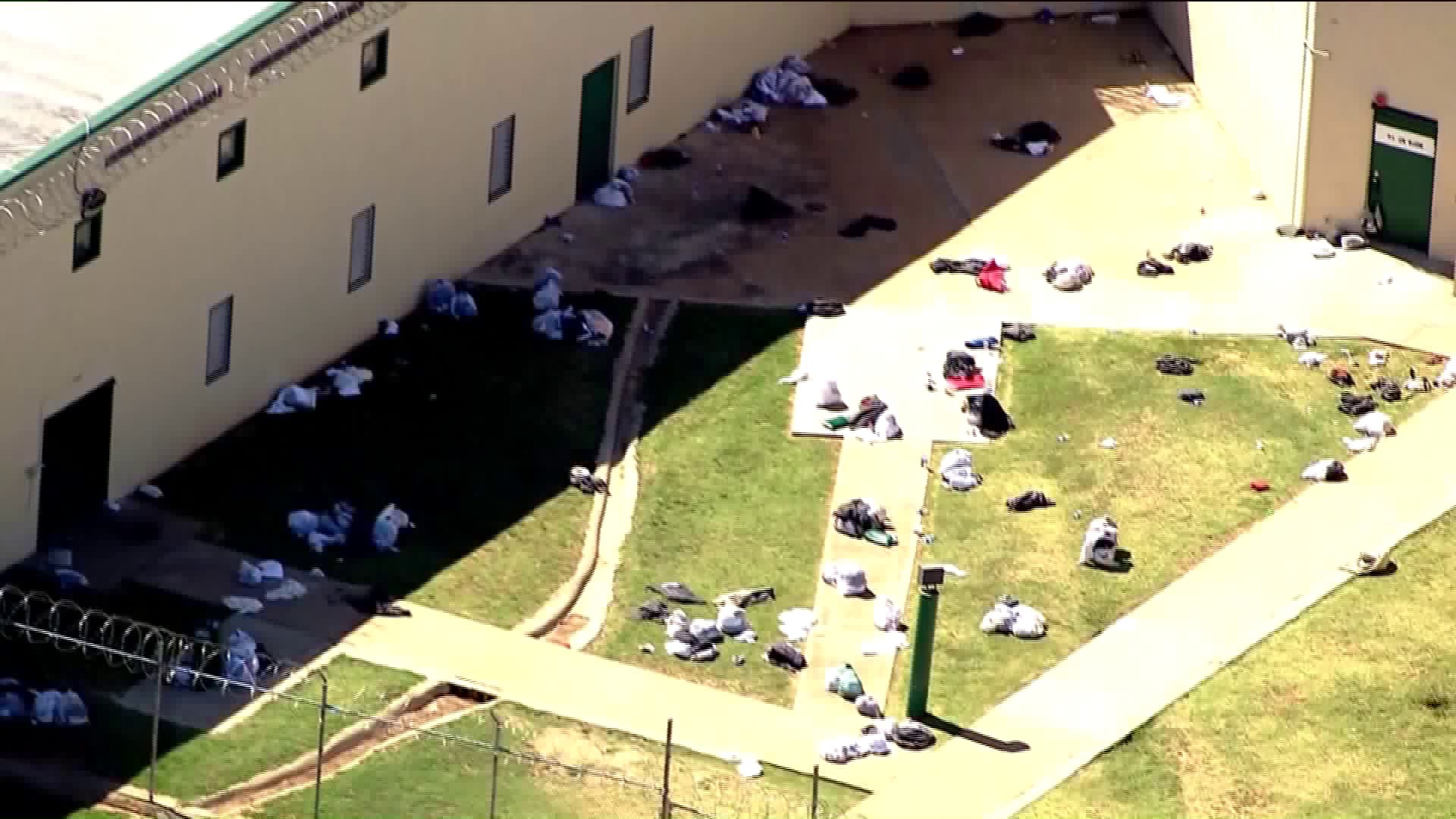 "I didn't know what was going on. I thought maybe someone was still popping fireworks  from the 4th of July out in the country," Davis said.
Turns out, the sound was coming from the nearby prison.
"Our police was down there guarding the perimeter along with several other agencies," said Matthew Mears, Hinton's town administrator.
Inside, there was a riot involving 400 inmates in two separate recreational yards.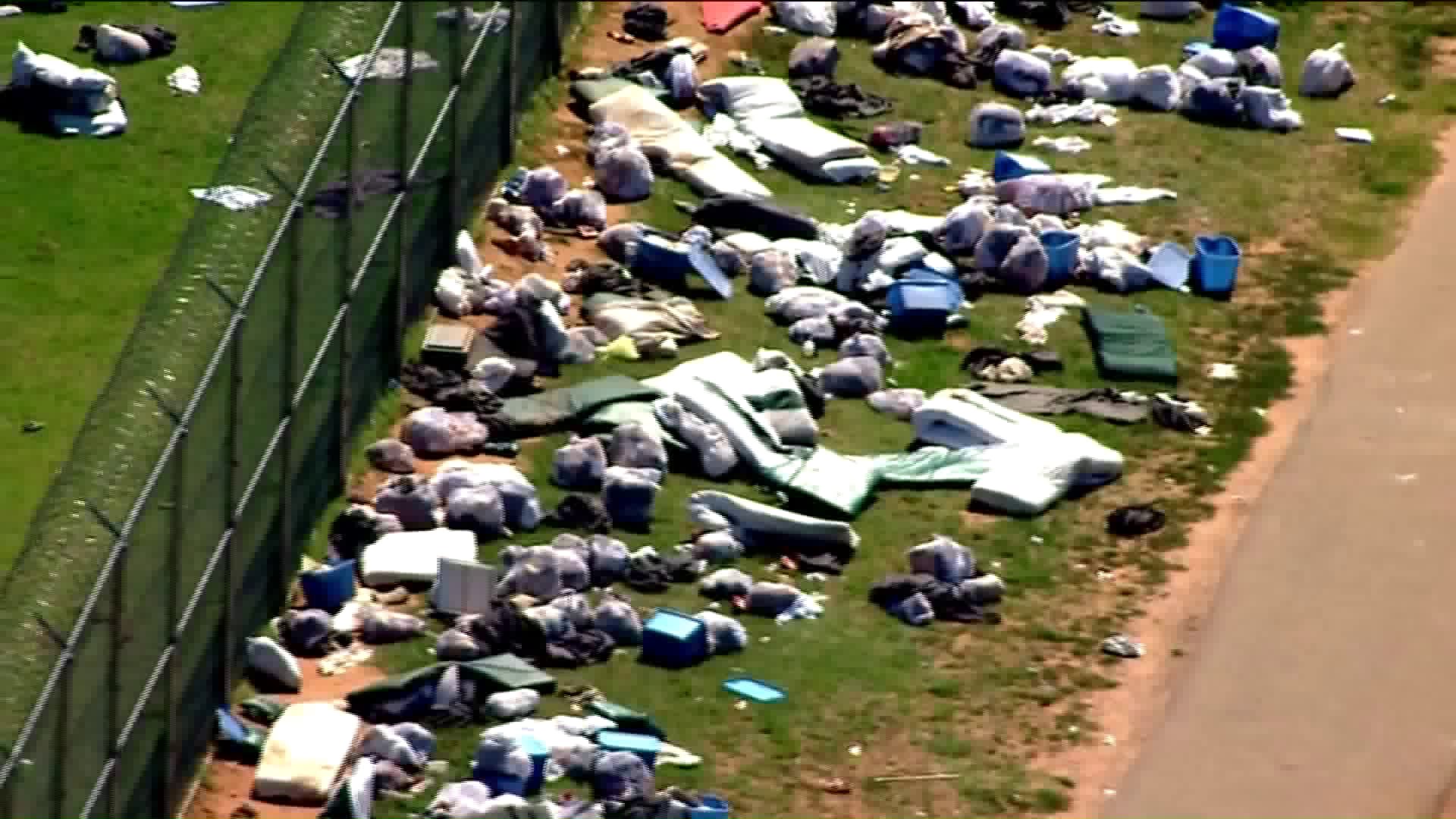 Mears said at least three correctional officers and several inmates were injured.
"The warden sent out a text message to me about 1:30-4:30 this morning saying that everything was under control and the citizens weren't at risk, of course that's the main concern we had," Mears said.
Town officials quickly took to social media to spread the word, trying to keep the community informed.
"Once we started posting on Facebook, we just had people asking for updates consistently," Mears said.
Officials with the prison released this statement regarding the incident:
"In the evening of July 9th, a group of approximately 400 inmates engaged in a disturbance in two separate recreation yards at the Great Plains Correctional Facility. The Facility immediately notified the Federal Bureau of Prisons and local authorities, and correctional staff mobilized quickly to secure the Facility and ensure the safety of all staff, inmates, and the public. At the outset of the disturbance, two correctional staff were initially unable to leave one of the recreation yards but were securely escorted out promptly thereafter. As a result of the prompt and immediate actions taken by the Facility's staff supported by onsite Bureau of Prisons staff and local law enforcement agencies, the Facility was secured with no serious injuries to either staff, inmates, or law enforcement personnel. A thorough review of the incident is currently underway in coordination with the Federal Bureau of Prisons and all appropriate local authorities. The Great Plains Correctional Facility would like to extend its gratitude to all local law enforcement agencies who responded promptly to help secure the Facility, including the Caddo County Sheriff's Office, the Bureau of Indian Affairs, the Canadian County Sheriff's Office, the Oklahoma Highway Patrol, the Hinton Police Department, the Hydro Police Department, the Geary Police Department, and the Binger Police Department."