This is an archived article and the information in the article may be outdated. Please look at the time stamp on the story to see when it was last updated.
NORMAN, Okla. – You could call him a lot of things, but one of the words used most to describe OU quarterback Baker Mayfield is passionate.
Over this season, that passion has led to many great plays on the football field and a few missteps off of the field.
After beating Ohio State at home 31-16, Mayfield attempted to plant an OU flag in the middle of the "O" at midfield as a celebration.
Baker Mayfield just did that. pic.twitter.com/Qo2Aw1pPE8

— ESPN (@espn) September 10, 2017
Two days later, Mayfield went before reporters and apologized for his actions.
"It was an emotional game. After the game, I did not mean for it to be disrespectful toward any Ohio State  people at all, especially not the team or the players because they're a great team and a great program. I didn't mean it to be disrespectful at all. I mean, we do the flag thing at OU/Texas so it's just something I got caught up in an emotional win. And yeah, it should've been something I did in the locker room so I apologize for doing it in the middle of the field," Mayfield said Monday.
Mayfield had to make another apology following his actions during the Kansas game. While OU was on its way to a blowout win over Kansas, Mayfield stunned coaches when he made a crude gesture on the sidelines.
"What I did today, tonight was unacceptable. I am a competitive player but what I did is unacceptable so I apologize. It's disrespectful, it's not the example I want to set, it's not the legacy I want to leave at OU, so I truly do apologize," Mayfield said.
As punishment, Mayfield did not start against West Virginia and was not listed as a captain.
Although those actions have gained national attention, Mayfield's play on the football field has gained just as many headlines.
This season, Mayfield has passed for 4,097 yards and is averaging 341 yards per game. He also stands at 37 passing touchdowns and five rushing touchdowns, compared to just five interceptions on the season.
Now, Mayfield is in the spotlight again as he graces the cover of Sports Illustrated.
"Welcome to the Baker Mayfield Show. It's Amazing. It's Infuriating. And It Just Might End with a Whole Lot of Hardware," the title reads.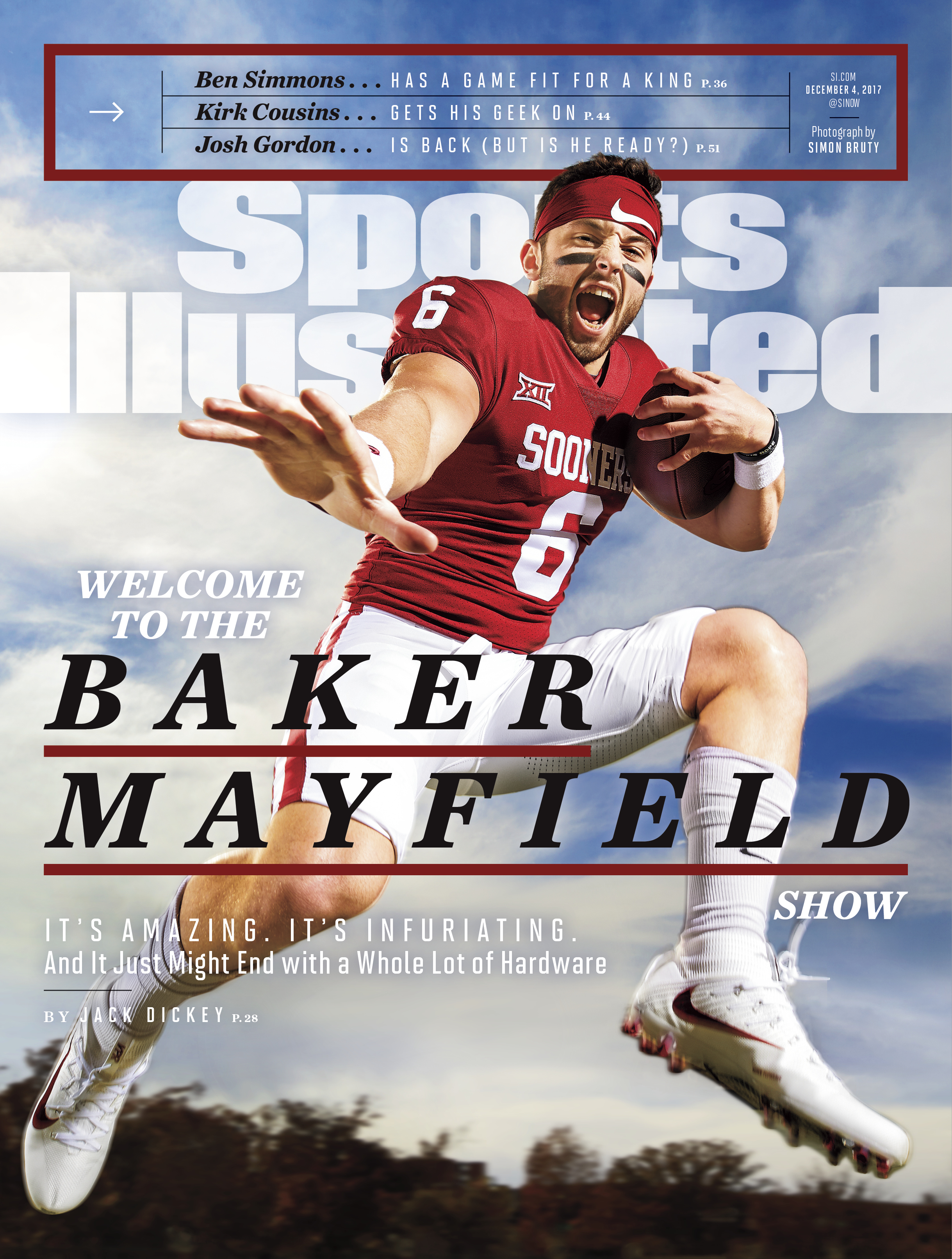 The issue hits newsstands on Nov. 30.
The Sooners take on the TCU Horned Frogs in Arlington on Saturday, Dec. 2. for the Big 12 Championship.
Kickoff is set for 11:30 a.m.