This is an archived article and the information in the article may be outdated. Please look at the time stamp on the story to see when it was last updated.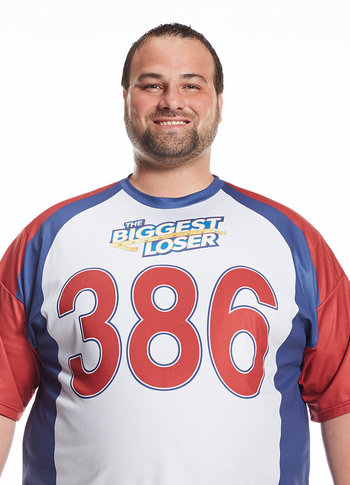 Season 16 of NBC's popular series The Biggest Loser premiered tonight with 20 former athletes, including one Oklahoman.
31-year-old Matthew Miller from Grove, Oklahoma is a former high school wrestler, football player and model.
Miller was very active in high school sports and was even named all-star in high school football.
Nerve damage in his neck caused him to stop playing football.
According to NBC, Miller became a model after high school and was named Overall Male Fashion Model of the Year at a Dallas fashion event.
CLICK HERE TO SEE PHOTOS FROM MILLER'S MODELING CAREER
Miller says he gained weight after a ski accident in 2007.  He says he was unable to stay active while recovering and turned to food for comfort.
"Before I knew it," he says, "I had ballooned up to 380 pounds."
According to NBC, Matthew wants to lose weight to help get his life, health and confidence back.
Miller says there is one more important reason he wants to lose weight.
"I want to ask my longtime girlfriend to marry me and start a bright future together after getting healthy and returning to the same weight I was when she fell in love with me," he said.
Watch Miller on The Biggest Loser Thursdays at 7 p.m.