This is an archived article and the information in the article may be outdated. Please look at the time stamp on the story to see when it was last updated.
OKLAHOMA CITY- If you weren't jolted awake by the thunder, an early morning emergency warning probably did the trick.
The alarming sound confused a lot of Oklahomans across the metro as their cell phones came to life around 5:30 a.m. Friday.
It was all part of the Wireless Emergency Alerts, which are emergency messages sent out by agencies like FEMA, the FCC, the Department of Homeland Security and the National Weather Service.
The alerts come to your phone automatically by using radio technology to send messages to all mobile devices in the area of the threat.
Chances are you never signed up for the service or even downloaded an app.
Residents will be alerted when tsunamis, tornadoes, flash floods, hurricanes, typhoons, dust storms, extreme wind, blizzard and ice storms are in their area.
Officials say you can opt-out of imminent threats and Amber Alerts but not for presidential messages.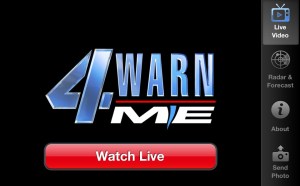 To opt-out for specific alerts, visit the Wireless Emergency Alerts website.
If you don't want to be disturbed by that loud alarm and buzzing sound in the middle of the night, you can also choose to download our free Go4It and 4WarnMe apps to select which weather alerts you want.
You can also get up-to-date news, weather and sports information.