This is an archived article and the information in the article may be outdated. Please look at the time stamp on the story to see when it was last updated.
OKLAHOMA CITY – A family is devastated and "in complete shock" after a plane crash claimed the lives of those they loved most.
Dana Gray, her husband, Tony Gray, and his brother, Jerry Gray, died after their single-engine fixed-wing aircraft came down in the parking lot of an Ace Hardware store near Houston's Hobby Airport Thursday afternoon.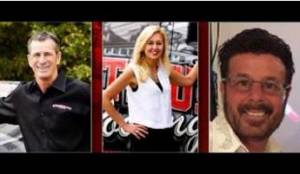 Family friends said the trio was traveling to Houston to visit a relative in the hospital fighting cancer.
What we know about the airplane
Dana was at the controls of the Cirrus SR-20, a plane friends said she had owned for more than two years and flew frequently.
Experienced pilots call it "one of the safest airplanes on the market."
"They're a fast, powerful airplane, but it's well constructed," said Hal Harris, a flight instructor at AirOne Flight Academy with more than 40 years of experience. "If they have the proper training and just fly the airplane the way it's supposed to be done, it's a safe airplane."
Cirrus is a relatively new company, Harris said, and its products are state of the art, featuring new technology that can get confusing or overwhelming at times.
"It can also be a bit more complicated flying it," he said. "It's like working two or three computers at the same time."
In addition to the 40 hours required for a pilot's license, Cirrus requires additional training in its aircraft, Harris said, because it is considered "technologically advanced."
What happened
The NTSB said the initial signs point to stalling as the plane attempted to land.
"Since the witness saw the aircraft had a steep angle of attack and impacted the ground at a steep angle of impact, that is likely the case, yes," said investigator Tom Latson.
Audio transmissions between the cockpit and control tower indicate the pilot was having trouble making her final approach.
Twice, air traffic controllers told her she was coming in too high.
The last communication is a controller telling the pilot to "straighten up."
"That's the most challenging part of flying is landing," Harris said, citing the precision required at high speeds.
Cirrus SR-20 planes are equipped with parachutes, but Dana's did not deploy, Houston's KPRC reports.
"It would be extremely rare that you need to use that parachute for anything," Harris said. "You're too low to the ground to use the parachute when you come into land it. You get below a certain altitude, and there's just not enough room for recovery."