This is an archived article and the information in the article may be outdated. Please look at the time stamp on the story to see when it was last updated.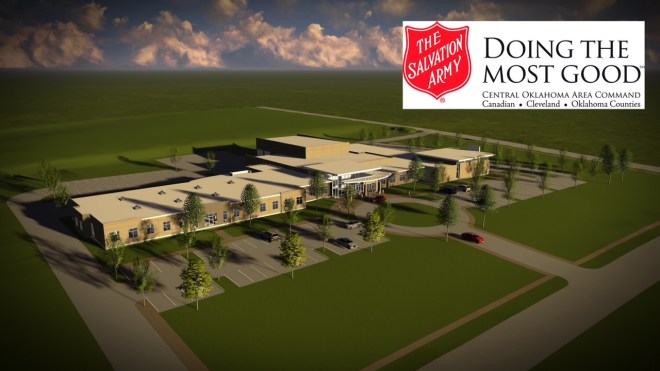 OKLAHOMA CITY – If you ever find yourself in need of assistance, the Salvation Army is marking a milestone to help you get it easier and faster.
The renderings for its new Center of Hope complex have just been released.
The Salvation Army said the Center of Hope complex will be a one-stop location providing comprehensive social services for families and individuals in Oklahoma, Cleveland and Canadian counties.
There you will find:
– Support services for corps centers for worship and service
– Senior centers
– Boys and girls clubs
– Family social service programs
– Shelters
– Disaster relief
LIVE: Watch construction live streaming
MORE: Find out more from the Salvation Army here