This is an archived article and the information in the article may be outdated. Please look at the time stamp on the story to see when it was last updated.
OKLAHOMA CITY -  Hundreds of motorcycles flocked to downtown Oklahoma City on Saturday to raise money for the Oklahoma City Memorial & Museum.
The fundraiser on wheels has become a tradition for many Oklahoma bikers.
"We do it because we don't want people to ever forget about the memorial," said Willie Butler, with the  Wind and Fire Motorcycle Club.
Many of these bikers are with Wind and Fire Motorcycle Club and started this effort years ago.
"Nine years ago when we started, we had 22 motorcycles and 4 years later, we had 422. And since then, it has almost doubled. It's amazing," said Butler.
This is something Butler says he's proud to be a part of, from the ride in, to the laying of 168 individual heart wreaths.
The Ride to Remember Memorial Motorcycle Run attracts participants from all over the region to raise money for the Oklahoma City National Memorial & Museum.
"Live here or not, we got people from Nebraska, Wyoming, Oregon, and Colorado that came here to ride because they love it," he said.
Last year, the event raised more than $50,000.
"That's for one day of these people right here coming out and riding with us," said Butler.
Those with the memorial say fundraisers like this are crucial to help with upkeep and maintenance.

"It's a million dollars to operate the outdoor site. So $50,000 is significant and we are grateful for it," said Kari Watkins, with the Oklahoma City National Memorial & Museum.
In 2015, organizers say 1,600 people participated in the ride, including bombing survivors and family members of those killed.
This year, the group is hoping to beat that number and break the Guinness World Record for most participants in a motorcycle run.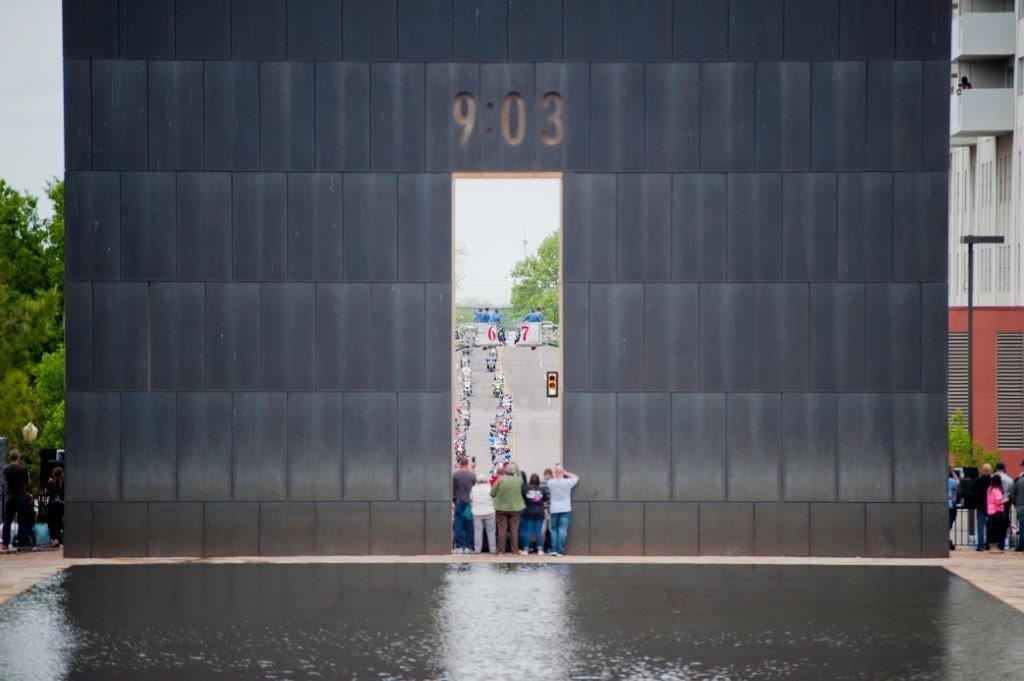 "These men and women really come together and cause people to stop and remember what happened here 21 years ago," said Watkins.
All proceeds benefit the Oklahoma City National Memorial & Museum, which does not receive any annual federal, state or city funding.