This is an archived article and the information in the article may be outdated. Please look at the time stamp on the story to see when it was last updated.
NORMAN, Okla. – Strong storms caused a restless night for many Oklahoma residents across the state, and now we're getting a better picture of how strong those storms were.
When the storms moved through the Piedmont area, officials tell News 4 that at least 10 power lines were damaged.
The National Weather Service said there were reports of several stalled cars and water rescues in the Oklahoma City metro. Shortly before 7 a.m., fire crews were called to rescue a stranded driver near S.W. 25th and May due to a flooded roadway.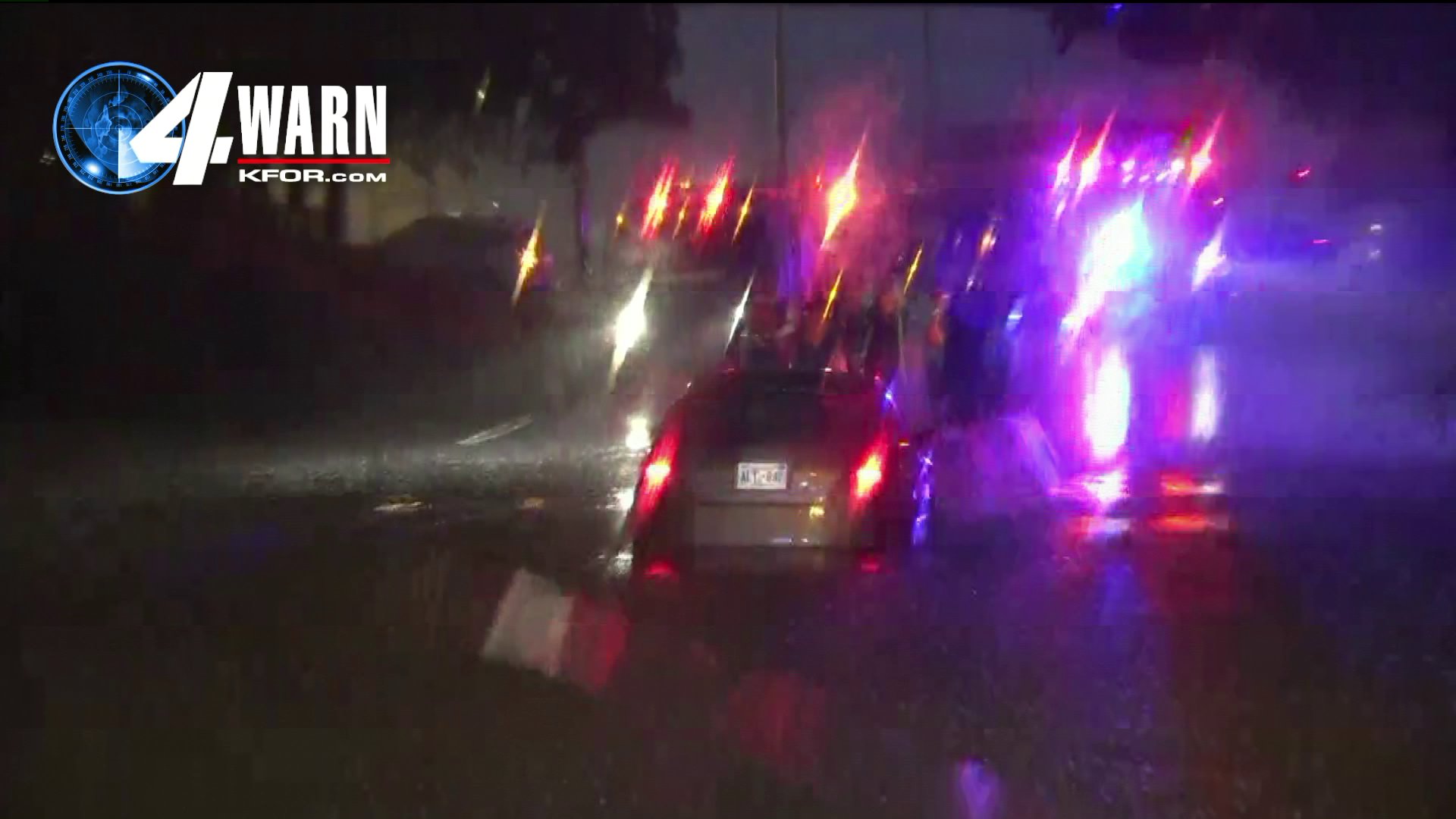 Once the storms moved through the area, the University of Oklahoma took a look at how many lightning strikes occurred in the area around campus.
According to OU Emergency Prep, an 8-mile lightning safety radius around the center of campus recorded more than 11, 000 lightning strikes between 2 a.m. and 10 a.m. on Wednesday morning.
That 8-mile lightning safety radius around the center of our campus got a workout today. There were 11,259 total lightning strikes between 2am and 10am this morning. #OUSafe (Thanks @WeatherDecTech ) pic.twitter.com/p9AdREK0fl

— OU Campus Safety (@OUemergencyprep) August 8, 2018